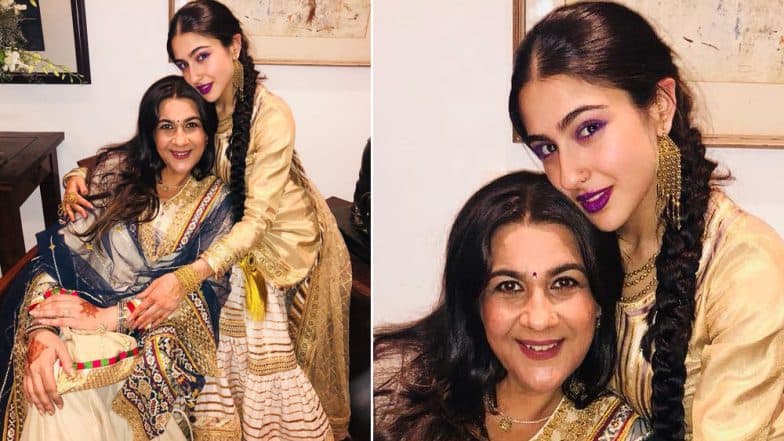 Sara Ali Khan and her mother Amrita Singh have won the Dehradun dispute battle according to reports online. According to TOI, the Dehradun court has accepted Amrita's claim to have the property under her name. Her aunt Tahira Bimbet, who was by the actress' side in this battle, requested the court to resolve the dispute by dismissing the property case. Sara Ali Khan and Mother Amrita Singh Approach Dehradun Police over Property Dispute Case.
The person who was staying in the Dehradun house owned by Amrita, was suffering from cancer. His name was Madhusudan and he passed away on Saturday. That's when the land dispute issue came up. Police officials say that Madhusudan's father, who was an Air Force officer, had bought the property in 1969. After the death of his parents, Madhusudan, who was unmarried, was staying alone in the Clement Town property. Amrita Singh Dehradun Property Dispute: Uttarakhand Police Refuses to Interfere in the Matter, Actress to Fight it Out in the Court.
Amrita Singh is the daughter of Rukhsana Sultana, who is the daughter of Madhusudan's father from his first divorced wife. Rukhsana Sultana was known for her close links with the then Congress leader Sanjay Gandhi during the Emergency period. After divorcing his first wife, Madhusudan's father married Asha Bimbat with whom he fathered both Madhusudan and Tahira.
Now that the court has decided to pass the judgement in their favour, the four-acre property, which is worth several crores, will now officially be in the name of Amrita. Reports suggest that Amrita's aunt has already taken possession of the house.