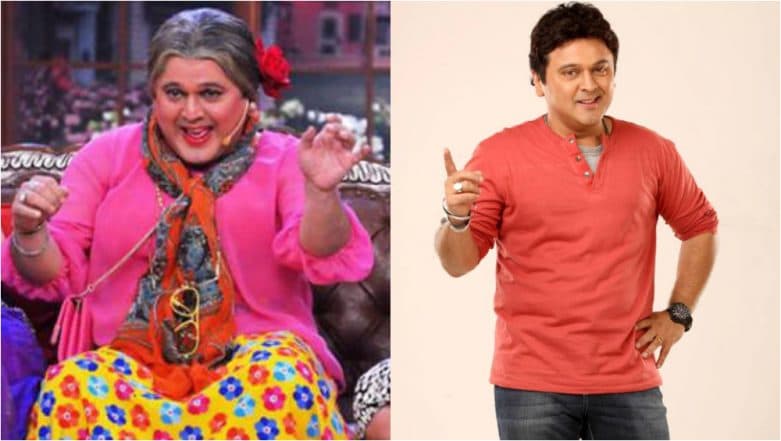 We don't need one more shocking news article to reiterate the sad state of how women are treated in the world. But here is one anyway, to actually make you realise how deep-rooted the problem is. Popular comedian Ali Asgar, who is a man, was molested when he was in a get-up of a woman. Shocking, right? The actor revealed the harrowing tale while talking to Times of India. We all love Ali's on-stage persona of 'Dadi' - which came to be with The Kapil Sharma Show. Ali dresses up as an old woman - the character being funny because it's more energetic than a teenager. Kapil Sharma's Team Denies Ali Asgar's Claims of Meeting an Emotional Kapil Sharma, Is the Comedian Lying?
Talking about the unpleasant episode, Ali said that he was performing at a show in Delhi when it happened. "Wherever I go for such shows, I don't let the anchor announce my name, I just enter as Dadi. At this event, by the time I entered, people were already drunk. Unhone uske baad jo hamla kiya hai mere upar – they were putting their hands on my chest, they were pinching my butt, I was molested! There is a girl in my team, and she managed to save me, warna main nikal nahi pa raha tha. Mera tab yeh question tha, ki bhai aapko pata bhi hai ki ye ek aadmi hai jo aurat ka role kar raha hai? And the second question was – even if you don't know, ye toh ek buddhi aurat hai na, usko toh chhor do!"
He even recalled an incident when Jacqueline Fernandez forgot he was a man in the getup of a woman. Ali revealed, "Despite there being two other girls with us, she [Jacqueline] asked me, 'Can you please put the mic back for me?' So I said, 'I am a guy', and the whole audience started laughing," Did Kapil Sharma Write Ex-Girlfriend, Preeti Simoes' Name On His Hand? Ali Asgar Answers.
We hope that one day humans can learn to see the line called personal space. One day humans can learn to respect each other, at least, just enough to not molest someone.