Is Thugs of Hindostan, the biggest Bollywood film of the year, also the biggest disappointment of 2018? The trailer hinted at that, but we had some hope. After all, it starred Aamir Khan in the lead. Sure, Aamir and director Vijay Krishna Acharya's last collaboration, Dhoom 3, was a colossal embarrassment as a film and yet it was a blockbuster at the box office. Also, we seldom expect Mr Perfectionist to make the same mistake again. Thugs of Hindostan also brought on the big screen for the first time, Aamir and Amitabh Bachchan together. Not to mention, a sizzling Katrina Kaif and a promising Fatima Sana Shaikh in the cast too. Thugs of Hindostan Movie Review: Aamir Khan and Katrina Kaif's Pirate Saga Needed Less of Jack Sparrow Buffoonery and More of Amitabh Bachchan Badassery.
However, Thugs of Hindostan, while high on spectacle, suffers from a boring narrative and bloated screentime. The lack of originality and scarce entertaining factors hurt the movie a lot. Not to mention, there are some very ridiculous scenes in the film (though not on the level of Dhoom 3). In this SPOILER-filled feature, we look at 8 such scenes and ideas that felt awkward and jarring in the movie. Read ahead with caution, if you planned to see the film in future. Thugs of Hindostan Box Office: Aamir Khan and Amitabh Bachchan's Film Opens to 70% Occupancy.
Katrina Kaif's Accent and Lack of Screentime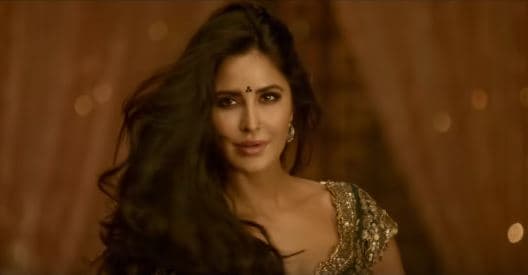 We all know that despite the passage of years, Katrina Kaif has held on to her accent just like the bhakts have held on to their dreams of having a Ram Mandir. While we have now accepted this fact and have lived with it, her accent feels really out of place in a period movie like Thugs of Hindostan. Moreover, her role in the film is nothing more than a cameo, where she just ends up gyrating her hips to two very average songs. That, and some bad flirting with Aamir Khan's Firangi.
Make Up Your Mind, Aamir!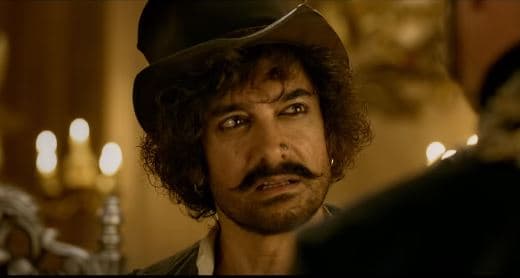 Aamir Khan's character Firangi is clearly inspired by Johnny Depp's Jack Sparrow from Pirates of the Caribbean series. However, even Sparrow might baulk seeing the number of times Firangi switches sides so often that it makes no damn sense! The makers have no clue what to make of his personality - Firangi calls himself a coward and yet, turns out to be a badass warrior. His allegiance is more mysterious than the Bermuda Triangle and the more he changes allegiance, Thugs adds more minutes to an already boring screenplay.
Firangi's Plan to Get in the Thugs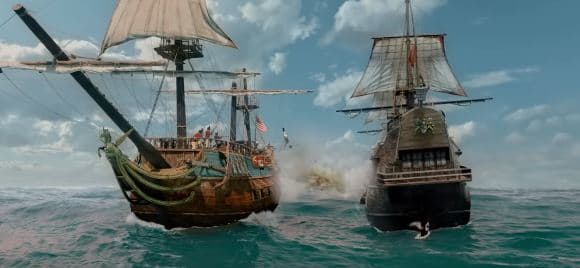 Firangi and his friend manage to get on board a British ship as stowaways and when they get caught, they are made to walk the plank. Thankfully Azad and his Thugs arrive and save them at the nick of time. This was all Firangi's plan to get the pirate leader's trust, though it depended on a lot of coincidences. What if Azad never turned up?
Azad and Firangi's Sudden BFF-giri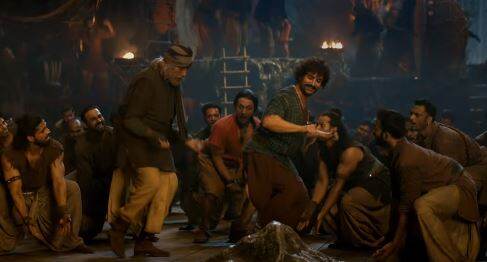 After Firangi saves Zafira (Fatima Sana Shaikh) and Azad (Amitabh Bachchan), that badass, astute Thug leader, takes him in their cult, suddenly Azad and Firangi behave like childhood buddies as they share a drink and shake a leg to Vashmalle. Their bonding looks really unconvincing and it makes Azad end up being seen more like a fool for being over-friendly with a stranger.
Aamir and Fatima's Awkward Flirting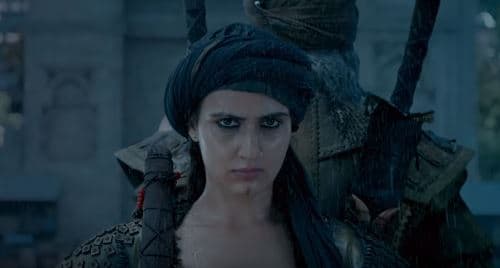 Aamir Khan and Fatima Sana Shaikh played father and daughter in Dangal. While they don't play lovers in TOH (thankfully), the subtle flirting Firangi indulges with Zafira is awkward to watch. Perhaps only in Indian cinema that we have the leading man romance actresses who would also have played his daughter, and years later, his mother or elder sister. Patriarchy, sigh!
Clive Hiring Firangi's Enemy to Kill Him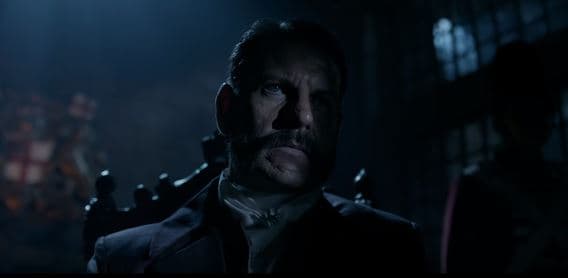 After Firangi betrays Clive for the umpteenth time, Clive goes to the gallows and hires a thug lord, whom Firangi had betrayed in the past, to tackle him. Well, that's the last we see of this man or hear about Clive's plan, making us wonder why this scene was needed in the film.
Big B's Strange 'Death'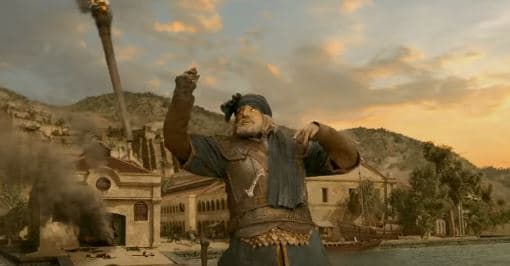 Near the interval, when the Thugs arrive in a town, Firangi betrays Azad to the British. However, Azad finds out about the treachery, and he fights Firangi in a burning warehouse at the end of which, Firangi saves him from falling to his death. Azad then tasks him to protect Zafira while he decides to get on board a ship in the hangar and crash into an attacking British ship. In the process, he seemingly loses his life leading to a shocking interval twist. However, there was no need for Big B to be actually on that ship. He was not steering it, as it glided on the water to the enemy vessel (who didn't bother to move). Even if he wanted to be on the ship, he could have jumped off the same anytime before the crash.
...and Revival in An '80s Inspired Climax!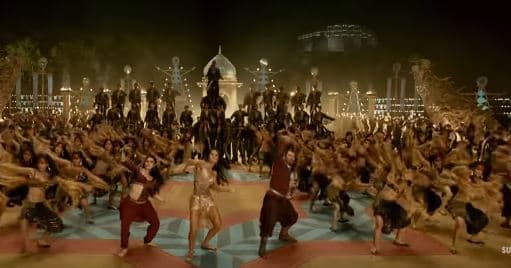 And since this is a Vijay Krishna Acharya movie (the man has made a hovercraft out of a bike in Dhoom 3), Azad comes back to life in a convoluted way. Before the Manzoor-e-Khuda song arrives, the villain reveals that Azad had survived the blast and was in his custody. However, a couple of scenes back, the same villain had expressed genuine shock when Firangi tells him that 'Azad' (in spirit) lives.
Also, the whole Manzoor-e-Khuda sequence feels straight out of an '80s action movie, where the heroines dance to serenade the villains leading to an OTT action finale!