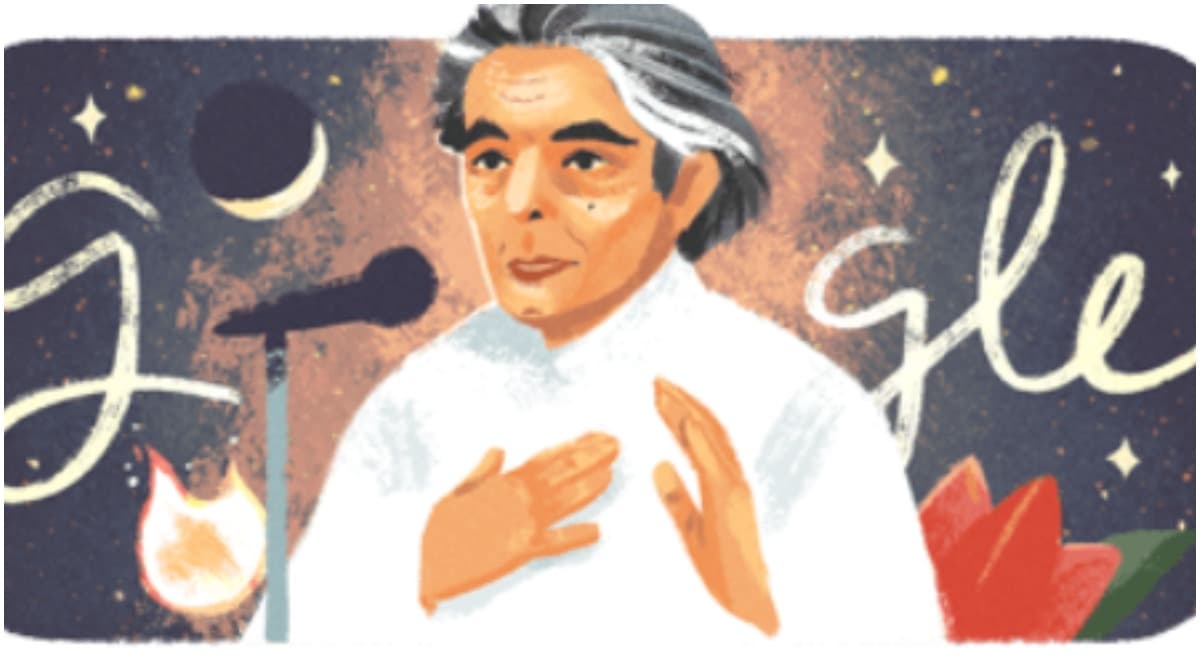 Google Doodle knows how to hit it out of the park with its Doodles. Time and again, we get reminded of important pages from Indian history, that should not have needed a reminder, in the first place. Today, Google paid a tribute to late lyricist and songwriter Kaifi Azmi. He has penned words of many famous poems and songs that we hum even today. It is his 101st birth anniversary on January 14, 2020 today. Google's doodle for the star is amazingly painted. The artist behind it surely deserves a round of applause. Kaifi's doodle is looking pristine wearing a white kurta, sporting salt and pepper hair, singing into a mic. Maybe he is reciting his favourite poem. Children's Day 2019 In India Doodle for Google Full Winners' List: Search Engine Giant Releases Beautiful Images To Mark Bal Diwas. 
Kaifi has won the National Film Award for Best Lyrics for the film, Saat Hindustani. Just in case you did not know, the underrated film was the debut of Amitabh Bachchan in Bollywood. Kaifi has also been awarded with a Padma Shri, by the government. It is India's fourth highest civilian honour. There have been two roads named after him in India, one in Delhi and another in Hyderabad. New Year's Day 2020 Google Doodle Shows 'Froggy- The Weather Frog' Looking at Rising Sun as World Enters a New Year & Decade
Check Out This Screenshot: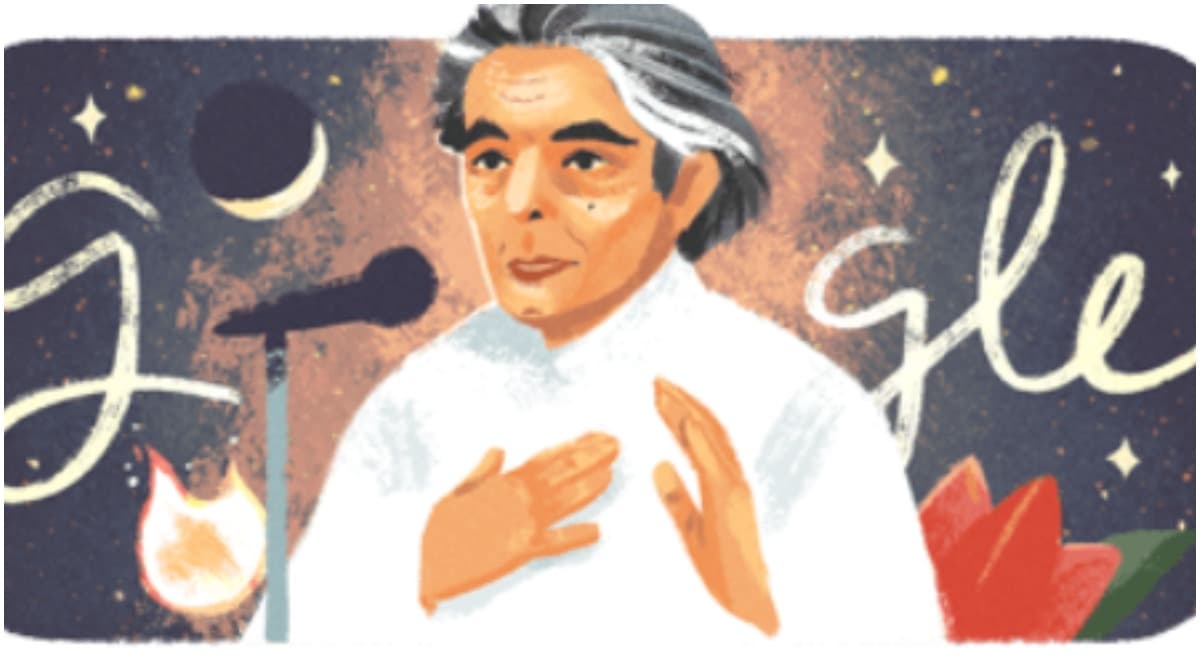 Kaifi Azmi's children are Shabana Azmi and Baba Azmi. While Shabana is a prolific, critically acclaimed actress today, Baba is a renowned cinematographer. Both of them are making their father proud today, who departed the mortal world on May 10, 2002 at the age of 83. His work forever be a milestone in Indian art world.