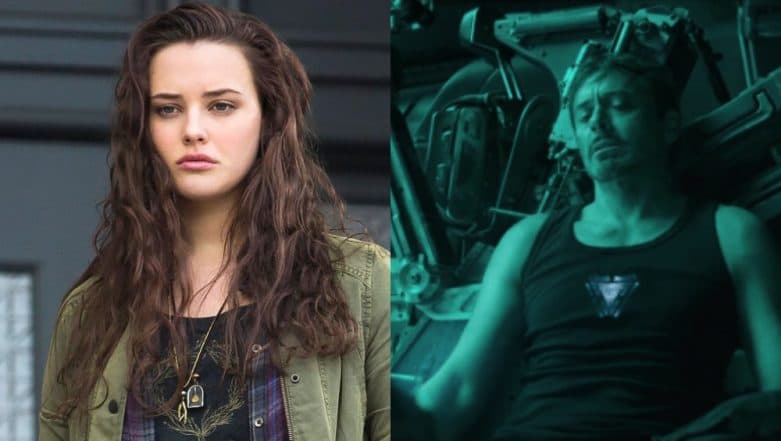 Back in 2018, it was revealed that Katherine Langford, the breakout star of 13 Reasons Why, would be joining the cast of Avengers: Endgame. While there was no official confirmation from Marvel Studios about the same, several credible websites reported the news. Though, now that Avengers: Endgame has released, and the spoiler ban lifted, we can tell you that Katherine was not in the film. Today, directors Joe and Anthony Russo confirmed that Katherine was indeed roped in to play an important role in the film and the reason her part removed from the final cut. [MAJOR SPOILERS AHEAD]
When the news about her casting broke, several fan theories kept the internet abuzz. The most popular one suggested that she will be playing Kate Bishop - a teenager who takes up the mantle of Hawkeye after Clint Barton. Another one suggested that she will be playing Moon Dragon, Thanos' third daughter, who will save Tony Stark in space. But in the latest interview, Russo brothers have revealed that Katherine was supposed to play Tony Stark's daughter Morgan in Avengers: Endgame.
Endgame did feature Tony Stark and Pepper Potts' daughter but she was just 5-years-old (played by Lexi Rabe). So, how would have Katherine played the role? Turns out, Russo brothers had a great plan in place for her character.
"There was an idea that we had that Tony [Stark] was going to go into the metaphysical waystation that Thanos goes into when he snapped his fingers [at the end of 'Infinity War']," Joe Russo revealed in a chat with Happy Sad Confused. "There was going to be a future version of [Tony's] daughter in that way-station. We showed it to a test audience and it was really confusing for them."
Anthony added, "What we realized about it was that we didn't feel an emotional association with the adult version of his daughter. It wasn't resonating with us on an emotional level, which is why we moved away from it. The intention was that his future daughter forgave him and gave him peace to go."
If you remember, after Thanos snapped his fingers, to wipe out half the universe, in Infinity War, he was transported to a metaphysical world for a few seconds. There he met the younger version of his daughter Gamor and had two-sentences long emotional conversation with him.
The idea for Endgame was that after snapping his fingers, Tony Stark would have also transported to a metaphysical dimension where he would have met the future version of his daughter, Morgan. It sounds like a fabulous idea, and I would have personally loved it. I am still wishing to see it on the director's cut on Blu-Ray, whenever it releases.