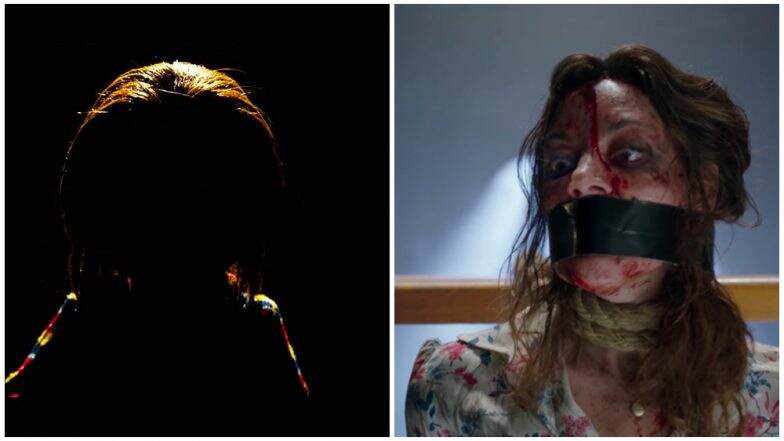 Child's Play was a wildly popular horror movie in the late '80s to early '90s. The cult popularity of the film led to several badly made quasi-sequels, last of which released as recently as in 2017. Child's Play, which centres on an evil killer doll, also spawned several adaptations in India including Karisma Kapoor's Paapi Gudia and, Zapatlela. Of which, only the latter is bad enough to be watchable. Now, the original Child's Play (1988) is getting a reboot/remake. The first trailer of the upcoming Child's Play dropped on the internet. There are new upgrades to the killer murderous doll, including WiFi connectivity and we are loving it. Avengers: Endgame Gets a Horror Movie Twist and Robert Downey Jr Loves It - See Pic.
In the original film, the killer doll - known as Chucky - came to life after a serial killer transferred his soul into it on his deathbed. But the new Child's Play seems to be erasing the whole voodoo-black magic saga and is creeping it up with a killer robot doll. Or so it seems at least.
We do not get a single look at the new Chucky in the film - just silhouettes and shadows. And that is disappointing. Maybe the second trailer will give us all the juice. Us Movie Trailer: Jordan Peele Crafts Another Deliciously Dark Horror Thriller That Plays With Your Imagination – Watch Video.
Aubrey Plaza who headlines the cast this time is a revelation. We have loved her in Parks and Recreation and other popular comical roles. She seems to have done just as incredible of a job at being the centre of a horror film. 13-year-old Gabriel Bateman, whom we have seen in the horror movie, Lights Out, steps into the shoes of the character Andy.
For the ones who are aware of Child's Play and its campy horror, will eagerly wait for the new movie to come out. The technological upgrades might just work wonders to the horror of it.