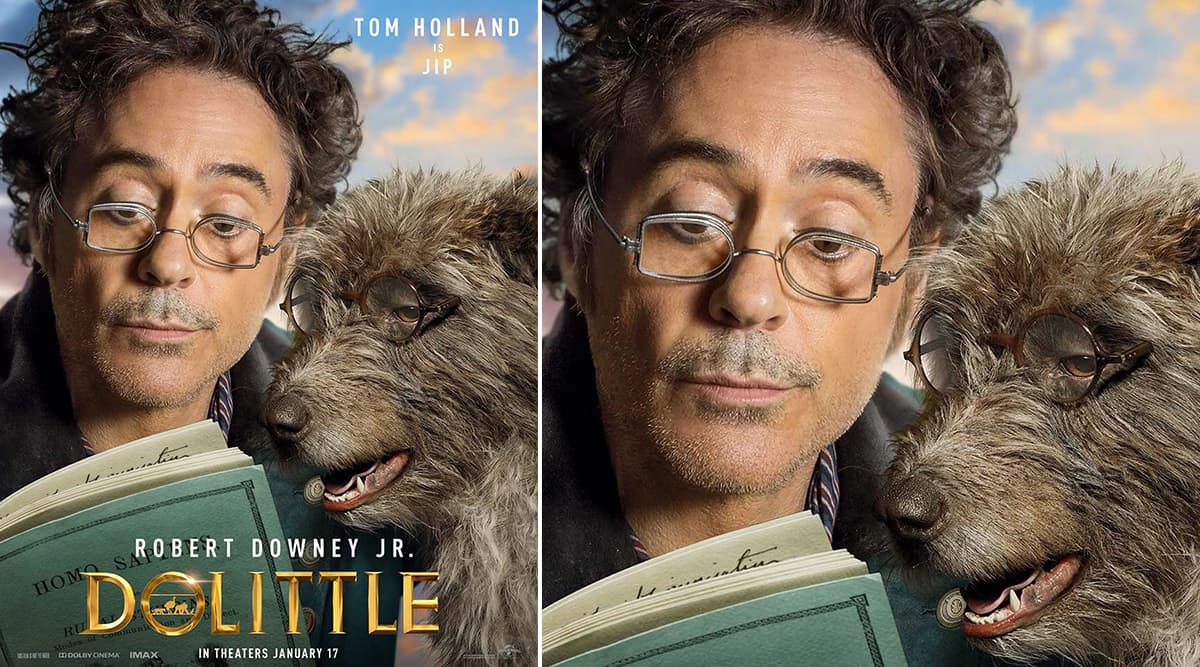 Robert Downey Jr's next big release after Avengers: Endgame is Dolittle that comes in a far different space than his last release. The story revolves around a doctor who prefers being secluded and whose interactions are restricted to exotic animals he speaks to on a daily basis. While its trailer was out already, the actor took to his Instagram account to reveal its new poster with his furry friends. What's more exciting? RDJ will collaborate with Tom Holland for his next and immediate release after Endgame. Dolittle Trailer: Robert Downey Jr as an Animal Man Is on a Quest for a Good Deed (Watch Video).
Robert Downey Jr will be joined by John Cena, Selena Gomez, Tom Holland, Rami Malek, Octavia Spencer, Kumail Nanjiani, Emma Thompson and others in this big project. The celebs will lend their voices to his furry friends and we can expect a fun ride ahead. The posters shared by RDJ on his Instagram account introduce different characters with actors who will give a voiceover to them. Check them out below... Dolittle First Look Poster: Robert Downey Jr as Dr John Dolittle Surrounded by Furry Friends Is Simply Cute (View Pic).
  Tom Holland as Jip
Selena Gomez as Betsy and Marion Cottilard as Tutu
Emma Thompson as Polly
  Kumail Nanjiani as Plimpton
Craig Robinson as Kevin
Octavia Spencer as Dab-Dab
Rami Malek as Chee-Chee
Ralph Fiennes as Barry
John Cena as Yoshi
With a star cast as exciting as this and names as promising as these, Dolittle sure seems like an exciting ride that we are waiting for. The movie will hit the screens on January 17, 2020.