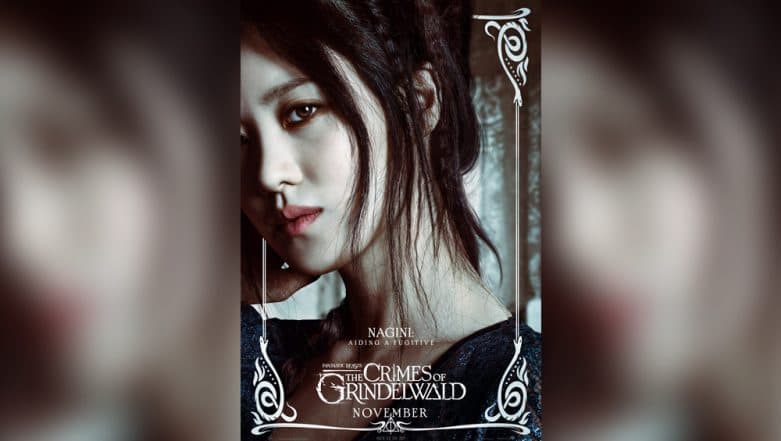 The final trailer of the upcoming fantasy film, Fantastic Beasts: The Crimes of Grindelwald, dropped 24 hours ago. The internet has failed to get over the awesomeness of it. One conversation that the new look at the film started off was "What's up with Nagini?". Well, the intense enthusiasm shown by fans about the character led JK Rowling to clear up a few things.
Nagini, the Maledictus, who ultimately becomes Voldemort's final Horcrux #FantasticBeasts pic.twitter.com/0BfrTJeCff

— Ryan Love (@RyanJL) September 25, 2018
Fantastic Beasts: The Crimes of Grindelwald has revealed that Nagini will be getting a whole new backstory. She, in snake form, was Voldemort's (formerly known as He-Who-Must-Not-Be-Named) pet and his final Horcrux (slew by Neville Longbottom in the epic finale to Harry Potter series). The trailer shows us Nagini in a human form. Whoaaaaaa!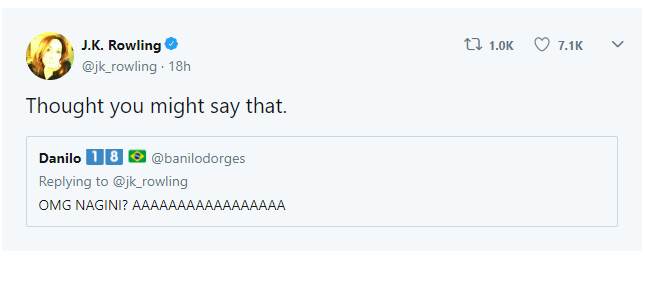 Rowling had been holding on to that secret for 20 years, she revealed.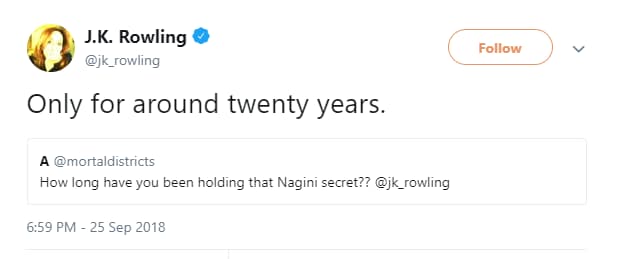 She also clarified that Nagini is "Not an Animagus" but  "A Maledictus" which is a "Big difference".  BTW, a Maledictus is a female who is a carrier of a blood curse.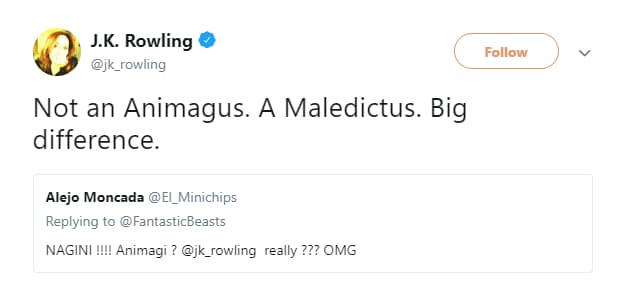 So, one fan obviously had doubts about Lycanthropy being related to maledictus. One fan had the doubt if Maledictus are always a snake.
Also, she had to shoot down a theory she has been calling false for some time now.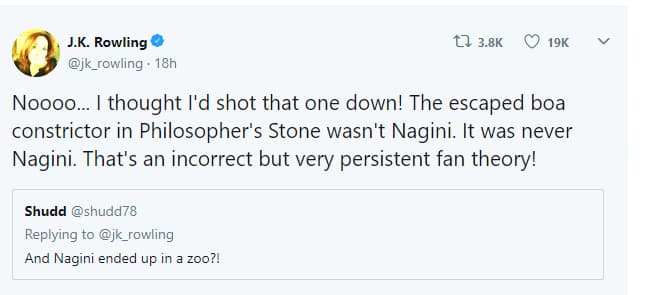 Well, do you still have any doubts? How about you tweet them to us @latestly. We will try to find out the answers or theories for you.