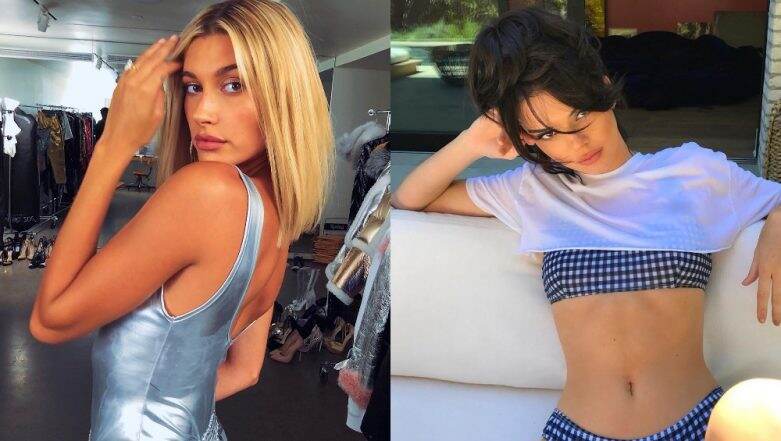 Kendall Jenner and Hailey Baldwin, while having a gala time at Coachella 2019, did hit a rocky patch. Well, the two ladies, who were glued to each other throughout the festival had a run-in with a former Jenner-clan bestie. Coachella was also attended by Jordyn Woods, Kylie Jenner's former best friend. Well, after the whole Tristan Thompson cheating scandal, Woods was discarded from the Kardashian and Jenner's lives.
Perhaps that's why things were awkward for Woods and Kendall. Or so says one source who spotted them. As per HollywoodLie.com, "Jordyn Woods felt noticeably very uncomfortable when she had an awkward and unexpected run-in at Coachella with Kendall Jenner on Saturday, April 13."
The source further added, "Jordyn arrived all smiles with friend Jaden Smith and his girlfriend Odessa Adlon. They were there about 20 minutes when in walked Kendall Jenner and Hailey Baldwin. The girls ended up being sat at the cabana next to them having fun. Neither party attempted to speak to the other nor pay any attention to what the other was doing, and Jaden had left the cabana to wander around the party, but it was obvious that Jordyn felt uncomfortable and left within five minutes of the girls arriving."
Concluding the awkward episode, the source revealed, "Jaden left with Jordyn and never saw Kendall or Hailey. It really seemed that it was just too much for Jordyn." Wow. That sure would have been some weird moment. It was rumoured earlier that Jordyn and Kylie were in texting terms but nothing transpired since then. Kylie and Travis Scott were also present at Coachella this year.