If you have loved the 2012 film, Wreck-it Ralph, you would be excited to know that its sequel Ralph Breaks The Internet is releasing in India this week. Having already seen the film, let's assure you that it a delightful filled with laughs and emotions, though it deserves a more memorable main story. And yes, plenty of surprising Easter eggs, internet spoofs and pop culture references. Even if most of you are yet to see the film, just going by the trailers, you would have got the idea that the movie is filled with enough Easters eggs as cameos from other franchises. Ralph Breaks The Internet Movie Review: A Delightful Sequel That Manages to Entertain You With Internet Spoofing and Easter Egg-Hunting!
Disney's animated movies are, of course, known for adding surprise cameos, and Ralph Breaks The Internet has one of the biggest rosters of that. We already know that the protagonists, Ralph (John C Reilly) and Vanellope (Sarah Silverman) will come across Disney Princesses when they get to fansite Oh My Disney!. The trailer also already shown that Cinderella (Cinderella), Aurora (Sleeping Beauty),  Ariel (The Little Mermaid), Belle (Beauty & The Beast), Jasmine (Aladdin), Pocahontas (Pocahontas), Mulan (Mulan), Tiana (The Princess and The Frog), Rapunzel (Tangled), Merida (Brave), Anna, Elsa (both Frozen), Moana  (Moana)and Snow White (Snow White and The Seven Dwarves) are making appearances. Ralph Breaks The Internet: Two Post-Credit Scenes From Disney's Latest Film LEAKED (SPOILER ALERT)
Also, popular video game characters like Tapper, Zangief, Pac-Man, Sonic The Hedgehog etc, who were also seen in the first film, will also appear here. Apart from these, also look out for these surprising cameos too!
Iron Man
Iron Man is seen among the crowd of Disney Characters that Vanelloppe comes across when she enters the fansite Oh My Disney!. Sadly, he doesn't have a speaking role.
Buzz Lightyear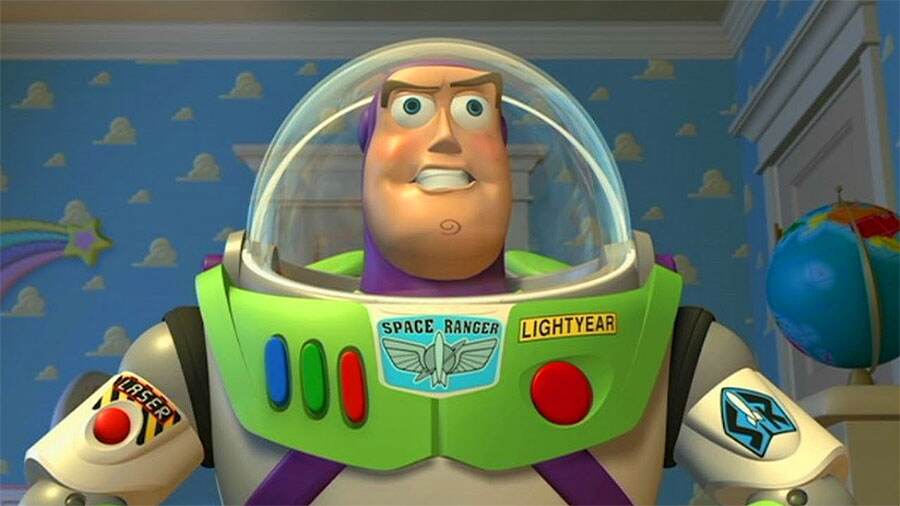 The popular spaceman of Toy Story franchise also makes an appearance greeting his fans.
Baymax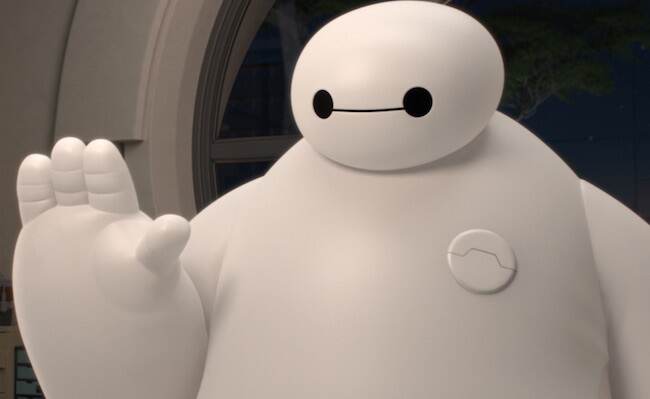 Joining Buzz Lightyear on the dais is the adorable, inflatable rubber robot from Big Hero 6 entertaining the kids.
Stormtroopers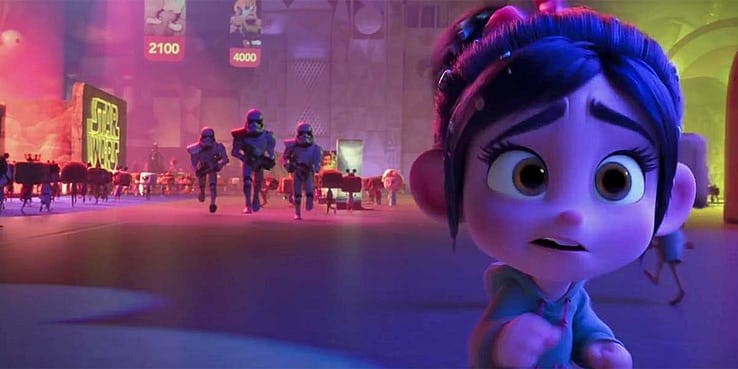 What makes you think that Disney won't use the biggest franchise, after MCU, to good use here? Star Wars' Storm Troopers make an appearance in the movie, guarding the Disney fansite against spammers.
Stan Lee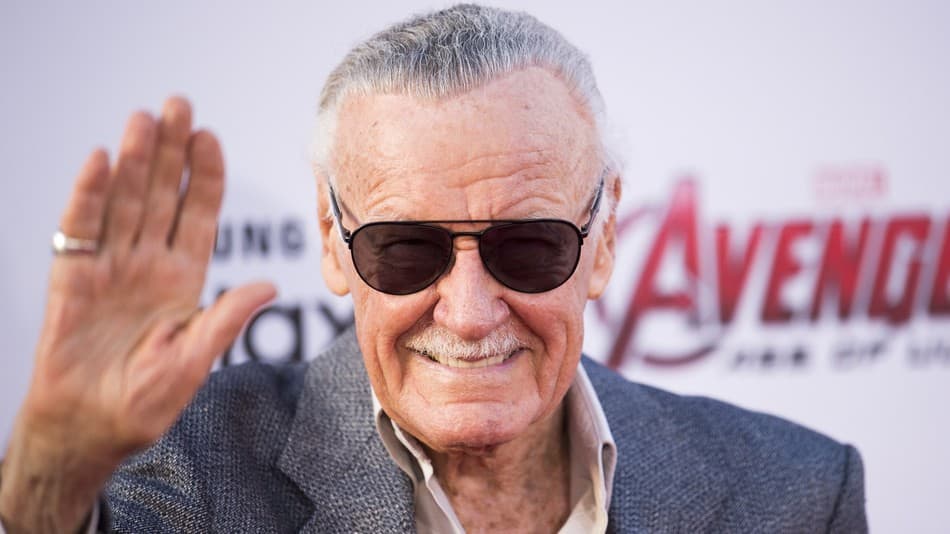 Of course, he does! As Vanellope tries to escape from the Stormtroopers, we see Stan Lee turning his back and looking at what's happening. May his soul rest in peace! Stan Lee No More: 7 Best Cameos of the Marvel Legend Who Gave Us Iron Man, Spider-Man and Fantastic Four! Watch Videos.
C3-PO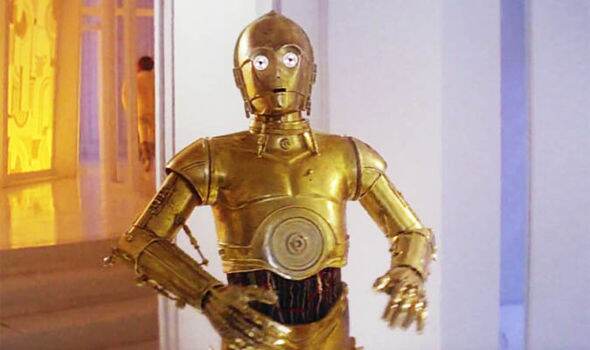 Even the golden droid from Star Wars land here as the messenger for the Disney princesses in a scene where they are talking to Vanellope.
Groot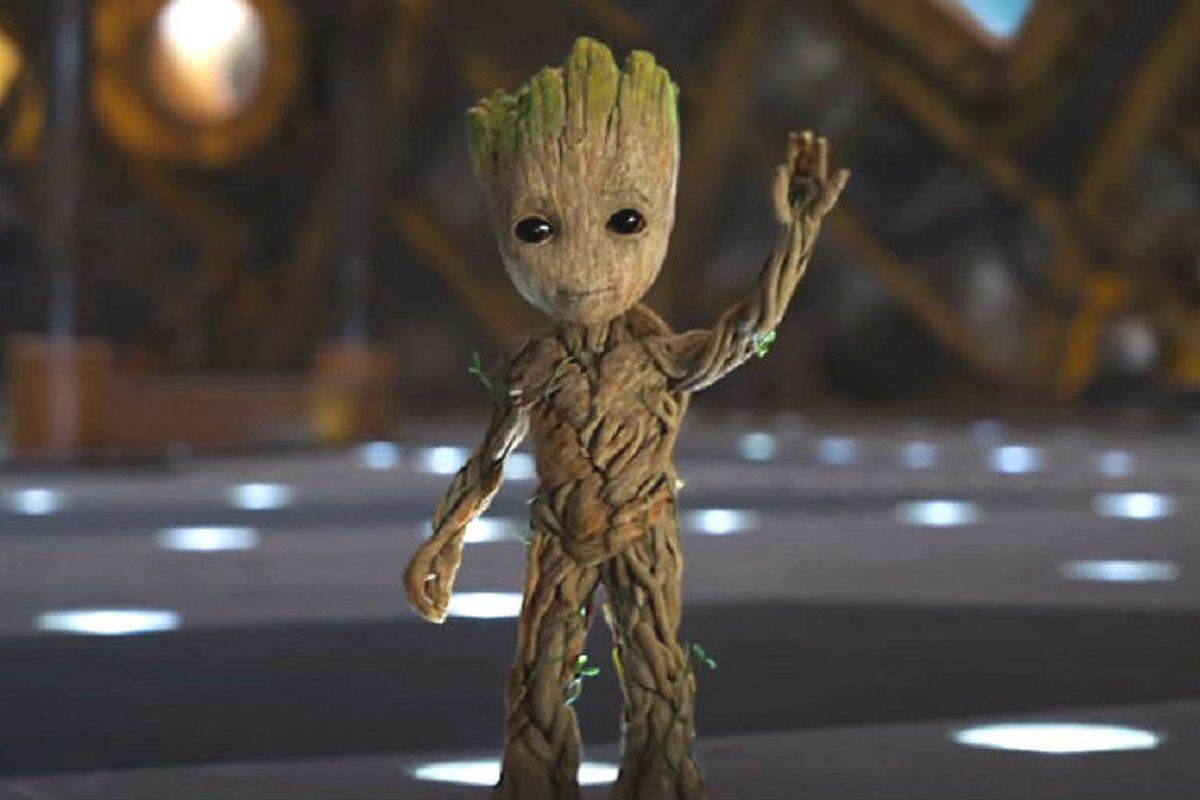 Or to be more specific, Baby Groot! The tree munchkin is seen answering fans questions in only one way he knows 'I am Groot'!
Eeyore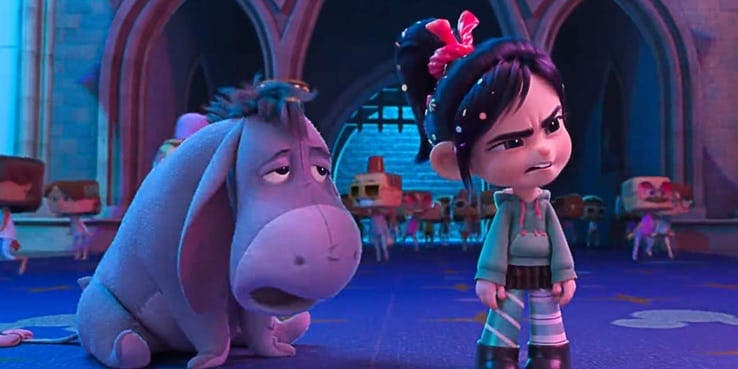 The scene-stealing but always depressed Donkey from the Winnie the Pooh series makes an appearance objecting to Vanellope's happy reactions.
Nick Wilde
The sly fox from the acclaimed animated film Zootopia is also seen when Vanellope is seen trying to make an escape. And I think I spotted his partner in crime Judy Hopps too!
Grumpy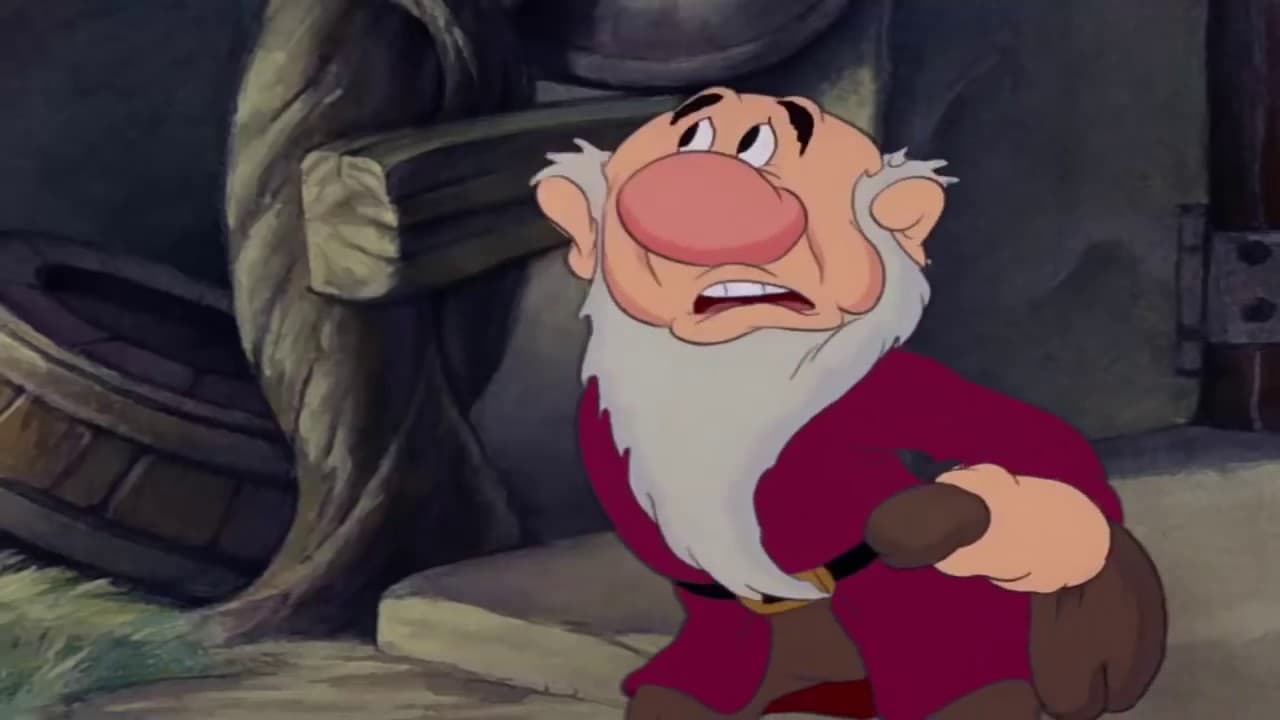 Those who have read Snow White and The Seven Dwarves, you would be happy to know that Grumpy is also seen in the film.
And seen in the passing are also Mickey Mouse, Dumbo, Yoda, Rocket Raccoon, if you look closely. And I am sure, I must have missed some more. So are you planning to watch Ralph Breaks the Internet this weekend and willing to share what I missed out on? Share your thoughts in the comments section below.
(The above story first appeared on LatestLY on Nov 22, 2018 04:03 PM IST. For more news and updates on politics, world, sports, entertainment and lifestyle, log on to our website latestly.com).