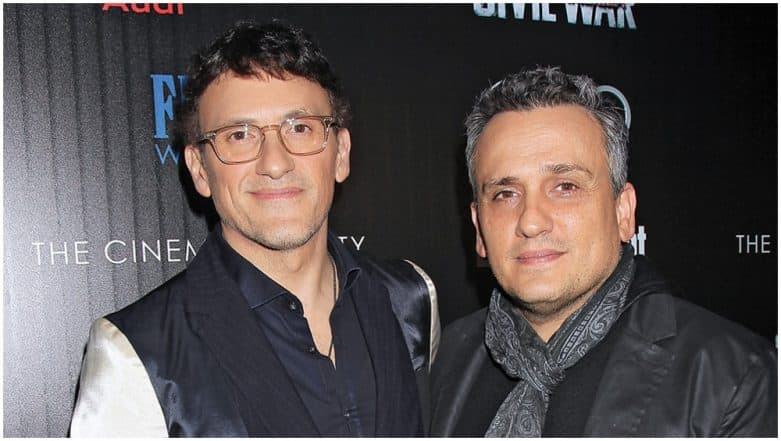 When it comes to amping up the excitement the Avengers: Endgame and Avengers: Infinity War mar makers, Joe and Anthony Russo sure know how to do it well. After giving fans some of the biggest films in the Marvel universe, it looks like the Russo brothers have a surprise in store for us. The duo are all set to attend San Diego Comic-Con next week and it looks like something big is about to be revealed. After posting a video revealing the date of their appearance at the Comic-Con, the Russo Brothers dropped another video last night.
Joe and Anthony Russo posted a video with the time of their Hall H panel taking place on Friday, July 19th at 11:00 am on Twitter. The video without any visuals shows the time in bold whereas in the background we hear, Donald Glover and Danny Pudi as Troy and Abed characters who were a part of the popular series Community.
Check out their video here:
— Russo Brothers (@Russo_Brothers) July 12, 2019
After their success with the Avengers films, fans have been eager to know about the next project the Russos will undertake. What's interesting is that prior to their Marvel stint, the duo worked on television comedies such as Arrested Development and Community. With the whole 'Troy and Abed' hint in the video, we wonder if something new is going to be announced on that front. The Russo brothers did reveal that after Avengers: Endgame, they will be taking up an independent project.
With this new video, our excitement for the Comic-Con reveals just got doubled. While we know that the duo are not going to be working with Marvel anytime on their upcoming project, this makes it even more surprising. Marvel is yet to announce their plans for the next phase and we are looking forward to that too.