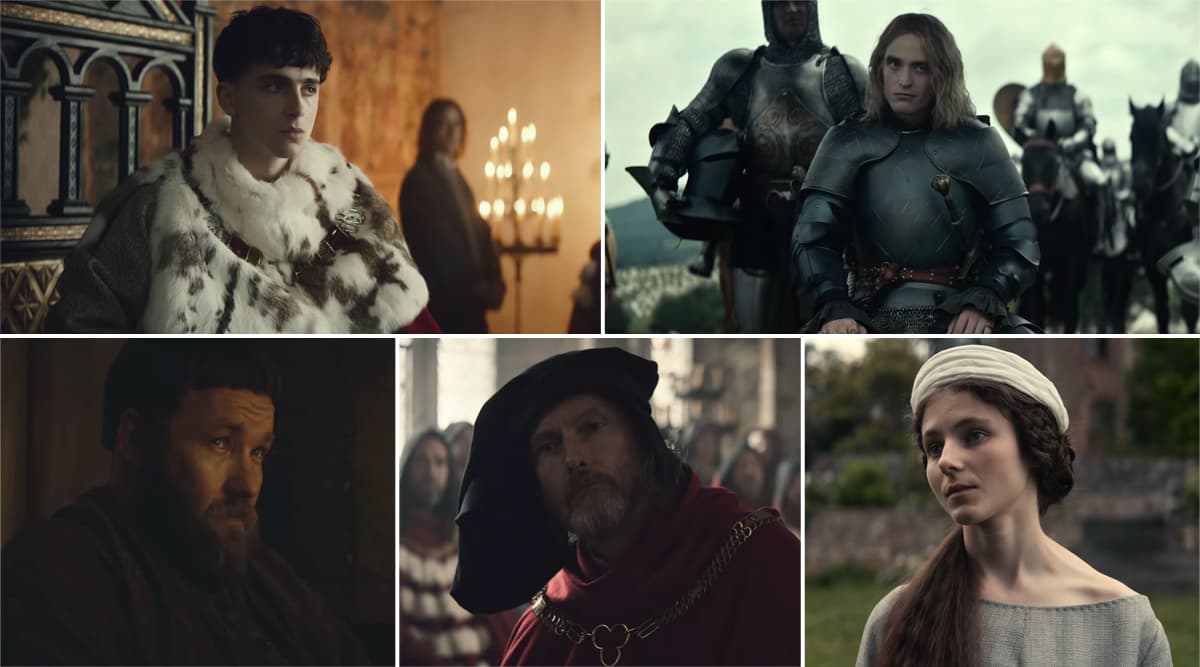 Ever since we saw Timothée Chalamet's first look as King Henry V in the bowl cut, we were sure, there's something epic for us in store. A new trailer of Netflix's The King is here and it looks amazing. The film which is an adaptation of Shakespeare's Henriad plays, follows Hal (Chalamet), the heir to the English throne who's eventually crowned King Henry V after the death of his tyrannical father (Ben Mendelsohn). Starring Robert Pattinson, Sean Harris, Joel Edgerton, Lily-Rose Depp, and Thomasin McKenzie in supporting roles, the historical drama looks and incredibly engaging from its trailer.  The King Trailer: Timothée Chalamet is a Reluctant Ruler in Netflix's Ambitious Project Based on Shakespeare's Plays (Watch Video).
In the trailer, we see Chalamet's young king trying to navigate politics, find trustworthy men, fight the war his father left behind. With remarkable battle scenes and grand sets, the trailer surely makes an amazing impression. The trailer also shows us Henry's relationship with his closest friend and mentor, the ageing alcoholic knight, John Falstaff (Joel Edgerton).
Check Out the Trailer of The King Here:
The King has been directed by Australian filmmaker David Michôd, who has previously helmed films such as Animal Kingdom and War Machine. The screenplay is written by Joel Edgerton and David Michod. The King Movie Review: Timothée Chalamet's Performance in the Netflix Epic Garners Positive Reviews at Venice Film Festival.
This film has already premiered at the Venice Film Festival and received rave reviews, especially for Chalamet's performance. Netflix already released Michod's The King in select theatres on October 11th and it is all set to be available for streaming on November 1st.