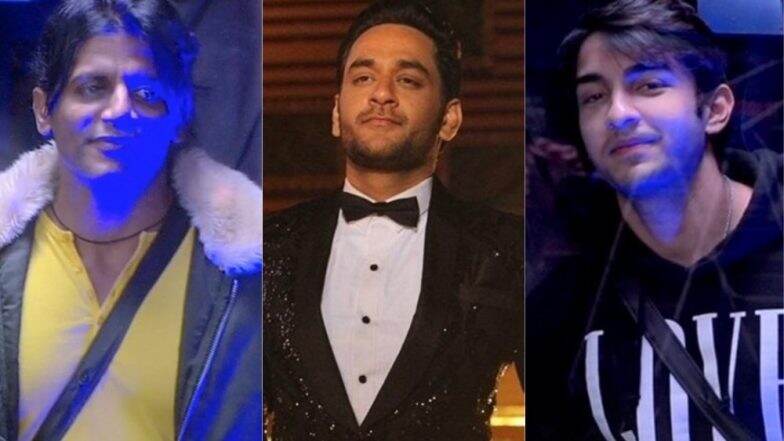 Last night's episode of Bigg Boss 12 saw a major argument between Rohit Suchanti and Karanvir Bohra. Rohit, as we all have seen crosses the limits sometimes when he is arguing with someone. For this, he was even reprimanded by host Salman Khan last weekend. We expected Rohit to mend his ways after that scolding from Salman, but he did not as he yet again said nasty things to Karanvir last night. Of course, even Karanvir lost his cool and said that he will teach a lesson to Rohit once they are out of the house and he will take former Bigg Boss contestant, Vikas Gupta's help in that.
For those of you who don't know, Rohit and Vikas are very good friends. Many thought that Karanvir was suggesting that since Vikas is influential in the TV industry, he will get him to end Rohit's career. Even Bigg Boss 11 winner Shilpa Shinde, who is not on friendly terms with Vikas and loves to hate him thought the same. Bigg Boss 12: Sreesanth Gets A Major Power, But He Misuses It? Watch Video.
Sachai chup nahi sakti !!!

Gupta Ji ki hi baja di !!!!😩

Asal mein band baja ne ki supari lete hai Gupta ji !!! https://t.co/WYW4SO3YFn

— Shilpa Shinde. Risk everything...Regret nothing... (@ShindeShilpaS) December 13, 2018
But Karanvir never really meant that. Another unseen video from the house has made its way to social media in which we see Karanvir in the powder room of the Bigg Boss house. He is talking to Vikas through the camera as he says that he should teach Rohit some manners since he is his good friend. Watch the video right here:
To all dumb deaf haters of KV

This is what KV meant. Look at this clip. He said "Vikas please teach him some manners. apka banda hai na ye, apke through aaya hai"

Vikas Se band bajaounga means I'll have Vikas scold him #BB12 #BiggBoss12 pic.twitter.com/Bqduw6tMZj

— Khalid Ahmed Khan✨ (@beingKhalidAK) December 14, 2018
Well, we don't say anything wrong in what Karanvir said. Rohit really needs to tone it down, especially because he is the youngest member in the house.