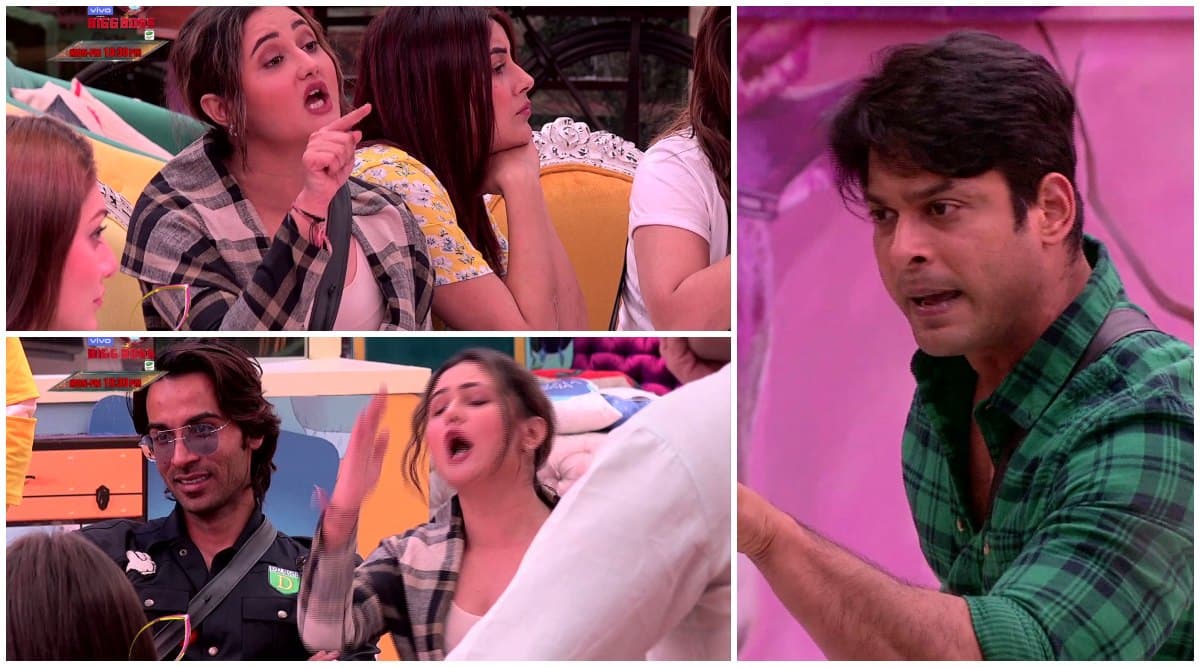 What is Bigg Boss 13 without Rashami Desai and Sidharth Shukla brawling? Well, and that's what tonight's episode of the show will be all about, well a chunk of it at least. With Sidharth Shukla's arch-enemy Rashami Desai having entered the show again, the two are back at being loggerheads and joining this yelling party is Arhaan Khan, who is Rashami's rumoured beau. With Rashami and Devoleena back in the kitchen, house duties are brought up and while Sidharth Shukla is cool with chopping veggies and having someone else doing the cooking, Rashami objects saying, "I am not comfortable with Shukla." To this Sidharth quips, "So you go home" and their squabble starts. Bigg Boss 13 Day 39 Preview: Sidharth Shukla and Rashami Desai Once Again Get Into a Verbal Spat
Watch The Video Below:
Rashami and Sidharth yet again go on to rehash their old fights and bring up each other's aukaat and hadd and what not. The two also threaten to reveal more dirt on each other. While Sidharth tells Rashami, "teri saari asliyat mujhe malum hai", Rashmi replies saying, "haan toh bata naa".  Also jumping into the fight, Arhaan Khan passes a comment that does not go down well with Sidharth. And while Sidharth goes about telling Arhaan to meet him outside the house, like they had discussed, Arhaan agrees and tells him to fight inside the house with the ladies. Bigg Boss 13 Day 35 Preview: Himanshi Khurana FINALLY Reveals Everything That Shehnaaz Gill Said About The Singer's Parents, Arhaan Khan and Sidharth Shukla Lock Horns (Watch Video) 
It can be recalled that while team Sidharth fell apart after Shehnaaz deserted them to join Paras and gang, Rashami and Devoleena's entry, made Sidharth and Asim realise that the opposite team was much stronger and neither was happy about it.