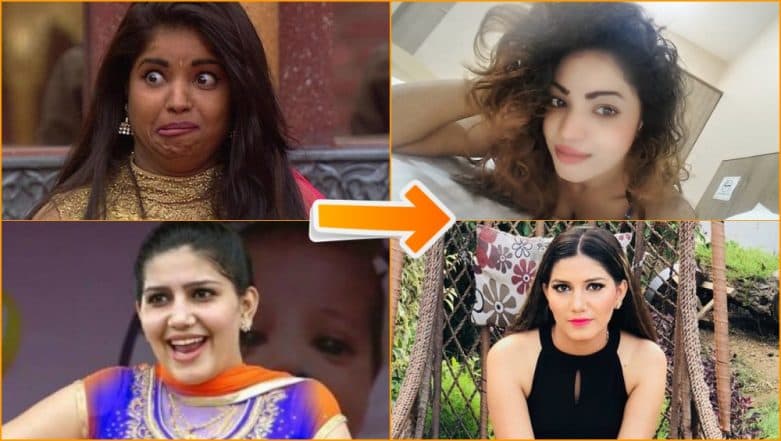 As we near Bigg Boss 12 grand finale, it is time to look at some contestants who surprised the audiences with their unbelievable transformation. We are talking about Lokesh Kumari, Sapna Choudhary and others who despite not winning the Bigg Boss winner title, made an impact with their gorgeous change. These Bigg Boss contestants entered Salman Khan's BB house as commoners but returned as a popular figure with a good fan-following. The before and after pics of Jyoti Kumari, a plain-Jane from Bihar on Bigg Boss 11. Or, Haryanvi folksinger and dancer Sapna Choudhary and Mehjabi Siddiqui, along with Lokesh Kumari will make you rub your eyes in disbelief.  You have to see their glamorous makeover to learn a thing or two about 'shocking transformation'.
If you are still unconvinced about celebrity glo ups to be a very real thing, scroll through the Instagram feed of Lokesh Kumari Sharma, a contestant of Bigg Boss 10. The girl is on fire. Lokesh's transformation is probably the most jaw-dropping one among all of the participants on Salman Khan-hosted reality show. Your eyes will be popping out in disbelief after seeing these female contestants' before and after pics.
1. Lokesh Kumari Sharma in Bigg Boss 10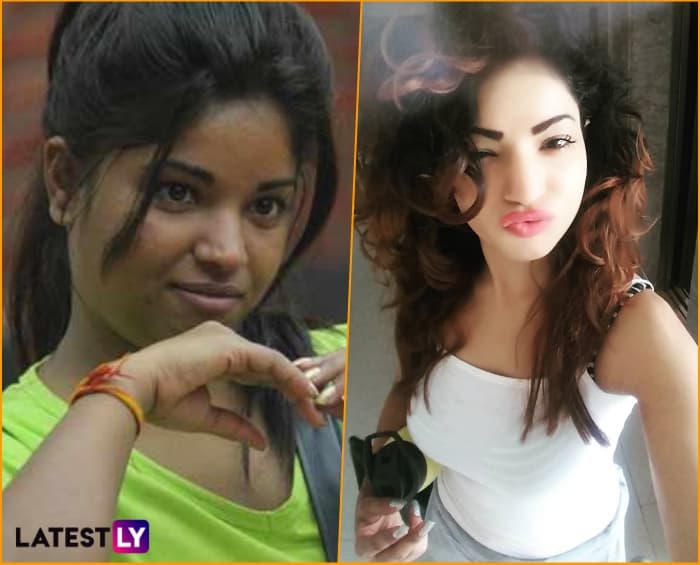 When commoner Lokesh appeared on Bigg Boss show in 2016, she was noticed for her cute antics and facial expressions. While the 27-year-old was eliminated from the show quite early, she paid heed to host Salman's advice on working out. Lokesh took up cardio exercises, did weight training to lose extra oodles for a fitter body, more importantly, a healthier lifestyle. Lokesh has attained not only toned abs and svelte figure but also gone glamorous in terms of makeup and wardrobe choices. She currently boasts of 40k followers on Instagram, has reportedly signed a Tamil movie and is making a comeback on the television with MTV Dating in The Dark as a contestant.
2. Sapna Choudhary in Bigg Boss 11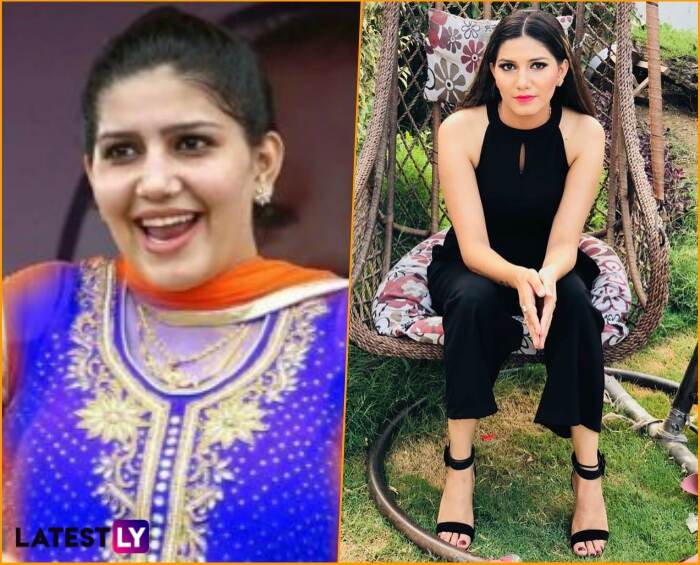 Sapna enjoyed a massive fan following in Haryana, Delhi and NCR courtesy her local dance performance and folk singing. But then came Bigg Boss 11 and it helped the 27-year-old become a household name in the country. Post her stint on the reality show, Sapna amped up her glam quotient by several notches. Boring salwar-kameez in bright, cheap colours got replaced with classy and elegant gowns and dresses. It is hard to recognise Sapna Choudhary who first wooed everyone with "Teri Ankho Ka Yo Kajal."
3. Mehjabi Siddiqui in Bigg Boss 11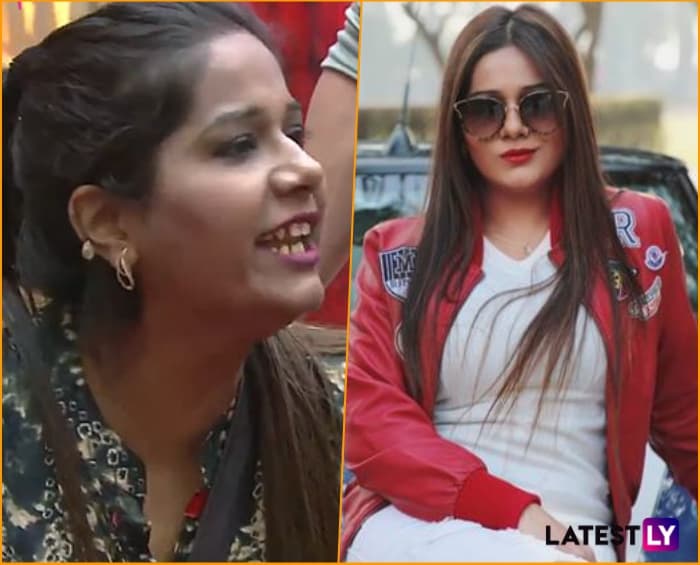 Among the many commoners on Bigg Boss 11 season, audiences saw Mehjabi Siddiqui, a housewife who called herself the voice of all the daughters-in-law of the country. However, her stay was very limited inside the house. But months later, Mehjabi made a return to the entertainment world and how. She made her music debut with the album "Woofer Woofer", but it was her glam makeover that caught everyone's eyes. Speaking about it Mehjabi said, "A lot of people are terming it as a major transformation (laughs). It's sad that the audience could not see this side of my personality in Bigg Boss. But I am happy that they liked it."
4. Jyoti Kumari in Bigg Boss 11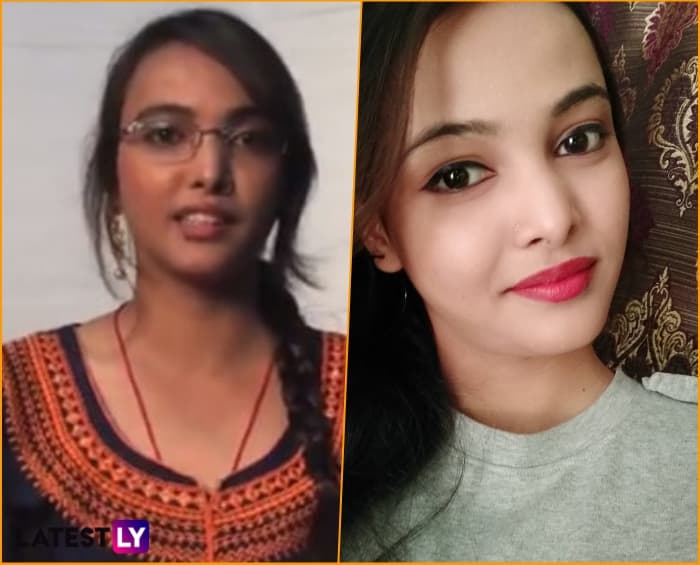 Yet another Bigg Boss 11 contestant who is in news courtesy her glo up is Jyoti Kumari. A student hailing from Masaurhi in Bihar was the youngest contestant on Salman's show previous season, but it did not stop her from voicing her opinion. Her stay like the other four was not long. Nevertheless, just like them, her changed appearance post-Bigg Boss has brought her into the spotlight.
Heard that phrase, 'you are not ugly, you are just poor' or 'directionless'. True, it seems. Seeing these ladies work hard to become a better version of themselves is quite inspiring. It is not just about the change in outer appearance, but the feeling of being beautiful, fit and glamorous adds to their confidence and good health.