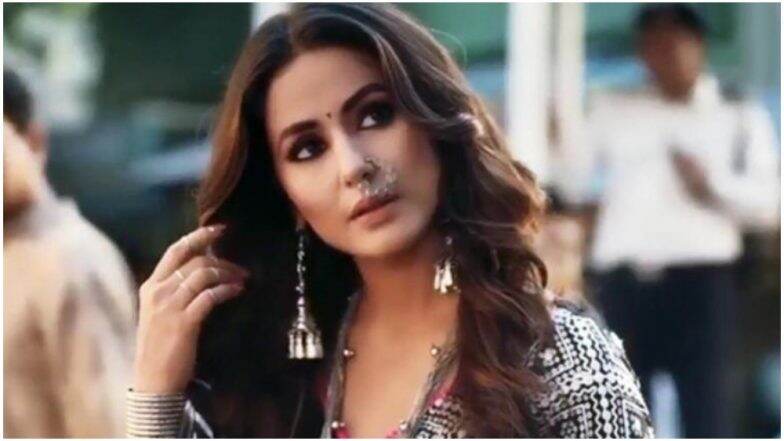 Today's episode of Kasautii Zindagii Kay 2 starts with Anurag (Parth Samthaan) trying to provoke Prerna (Erica Fernandes) by saying that she cannot put colour on him. Prerna takes the colour and puts it on his face. Anurag acts as if he is angry and shouts at her as she puts colour, which goes inside his eyes, Prerna tries to remove it. Prerna asks him to come with her to the washroom so that she can remove the colours from his eyes. There, Anupam comes to put colours on Nivedita but she shouts at him and stops him. Mohini arrives and tell them to play Holi with others too. Mohini says all the guests will arrive anytime now so she will first go and put colour on Anurag first and then come down to play with them. Mohini asks Nivedita where Anurag is; she says that she saw him going to Prerna's room. Kasautii Zindagii Kay 2 March 22, 2019 Written Update Full Episode: Komolika Vows to Ruin Prerna for Trying to Take Anurag Away From Her
Prerna and Anurag are in the bathroom, arguing with each other about who put the colours first and who is at fault. Just then, Mohini comes in; Anurag holds Prerna and tells her not to go out, because if she sees them together, she will think something is going on between them. She may even inform Komolika, who will create a problem for her. Mohini seeing they are not in the room, checks Prerna's bag to see whether she has some photos or any proof of her and Anurag's marriage. Prerna sees this and says she will check what she is doing, but Anurag tells her not to go and holds her back and they both fall down on top of each other.
Nivedita tries to put colours on Komolika; just then, they see Veena and Shivani coming. Seeing the two, Nivedita starts taunting them since Rajesh uncle only had died recently, hinting that it was inappropriate the two have come to play Holi. Veena says that they have not come to play Holi but to wish Prerna as it is her first Holi after marriage and do the rituals. Komolika tries to put colours on Veena but she holds her hands and says she is not here to play Holi and especially not with the person who is trying to steal her daughter's husband. Kasautii Zindagii Kay 2 Actress Erica Fernandes Slams Trolls for Accusing Her of 'Disrespecting Hina Khan' – View Pics
Komolika calls Veena the mastermind behind all that Prerna is doing and says bad things about Prerna. Veena tries to slap her but she stops her by grasping her hand in time. Just then, Mohini enters and asks her how she dared to strike her daughter-in-law. Both get into a heated argument with each other. Komolika says everybody hates Prerna, despite which she stays there. Veena tells them till she meets Prerna she will not leave. Komolika goes inside to bring Prerna out.
Meanwhile, upstairs as Anurag comes out of the room, he sees Komolika coming that way, Anurag comes inside and tells Prerna that Komolika is coming up and if she sees them like this then she will create a scene and tells Prerna to hide inside the bathroom. Just then, Komolika comes in. Anurag hides under the bed, and wonders if Komolika has seen him. In the precap, Komolika tells Anurag that if he wants her to believe him, he should put sindoor on her forehead, Prerna watches them from her room.