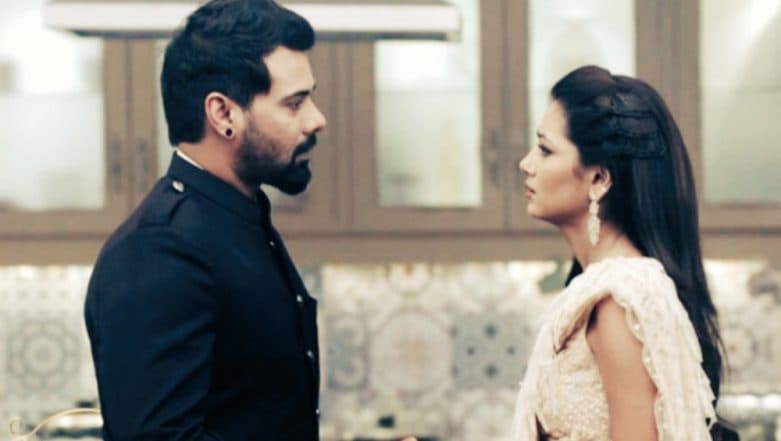 In yesterday's episode of Kumkum Bhagya we saw that Pragya finds out about Rhea trying to frame Prachi to put her in trouble and slaps Rhea. Tonight's episode starts with Pragya (Sriti Jha) telling Rhea to grow up and stop doing childish stuff. She tells Rhea that she could have ruined Abhi (Shabir Ahluwalia), Mira and Prachi's life in one go and could have harmed herself too. Rhea hugs Pragya and apologises for her behavior. On the other hand, Abhi too, asks Prachi for forgiveness. Prachi asks him to not apologise. Abhi explains that Prachi was right all along. He says that he failed as a father and didn't raise Rhea well. Prachi wipes the tears off Abhi's face which reminds Abhi of Kiara. He hugs Prachi and thanks her before leaving. Kumkum Bhagya June 11, 2019 Written Update Full Episode: Abhi Finds Out About Rhea's Fake Video and Pragya Slaps Her
Meanwhile, Pragya forgives Rhea but she asks her not to make such horrible mistakes again. Mira is on the way to the camp when the family finds out that Rhea is alright. Later that night, Abhi leaves the camp with his friend and Rhea joins him. Abhi refuses to speak to Rhea even when she is sitting next to him in the car.
Pragya is at the camp when a storm strikes. The principal stops the camp and takes the students, with Pragya in the bus. Rhea and Abhi are also forced to stop the car because of a landslide caused by the storm. They go back to stay at a resort. Pragya and the students also reach the same resort in the bus.
Abhi goes to his room before Pragya enters the resort and they have a hit and miss. Pragya wonders how Rhea's father will deal with Rhea's actions. Abhi remembers Pragya's advice of talking things out to avoid fights. He decides to talk to Rhea and explain her mistake using Pragya's method.