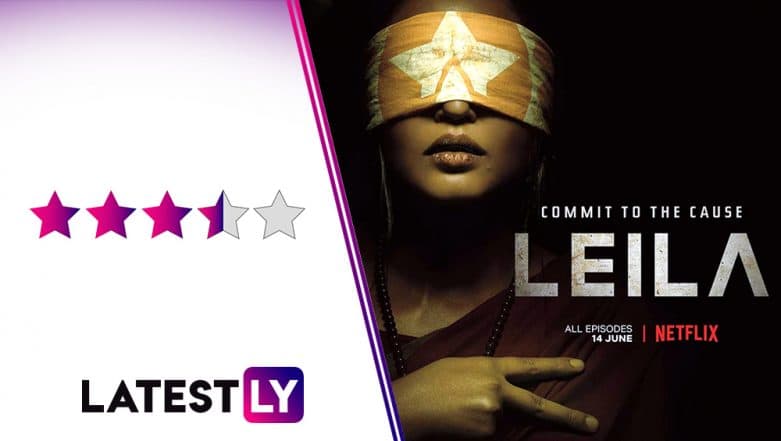 Year 2047. A future where Aryan supremacy has raised its head once again in the world a century after Hitler's reign in Germany. This time, it's closer home. But India is no longer India. It is now Aryavarta. And the name is invoked every time people greet each other, with a prefix 'Jai'. If Nazi Germany looked upon one man as their supreme power, Aryavarta looked up to the idea of Aryan Supremacy through an enigmatic, mysterious Dr Joshi (Sanjay Suri). In this future, rains are black from pollution, the downtrodden are cast out of the 'perfect society' and wasting water could get you killed. Why, even Taj Mahal has met the same fate as Bamyan Buddha statues in Afghanistan of 2001. Netflix's new series, Leila, is set is such a dystopian future, that feels close to reality. Huma Qureshi starrer Leila has intrigued Aamir Khan, Mr Perfectionist wants to know more about the crew members.
Oscar-nominated Deepa Mehta is creatively involved in Leila, that is based on Prayaag Akbar's disturbing novel by the same name. The first season has started streaming on Netflix from June 14, which consists of six episodes. The show's protagonist is the high-caste Shalini (Huma Qureshi), whose comfortable living with her Muslim husband Rizwan (Rahul Khanna) and daughter, little Leila, sees an abrupt end one day.
Shalini is forcibly taken away by Aryavarta goons for exploiting water, her husband is fatally injured and her daughter is left back at home. She is taken to a correctional facility for women who are 'corrupted by western values', headed by a sadistic Guru Ma (Arif Zakaria). Leila Trailer: Huma Qureshi's Netflix Series Based on a Community Obsessed With Racial Purity Looks Highly Impressive (Watch Video)
Two year later, Shalini has learnt to live with the rules of the place. However, a rumour about government taking away children of 'mixed breed' disturbs Shalini. She is now determined to find out what happened to Leila. In her endeavour, she crossed paths with Bhanu (Siddharth), a stone-faced labour camp supervisor, whose allegiances are often in question.
For its first season, Leila has both a dodgy start and a conclusion. The first episode involving the correctional facility has a feel of a diluted take on The Handmaid's Tale. There are some strong moments in the episode with regards how the women are treated within the facility in the name of getting them purified, or how Shalini breaks down the steely exterior that she had created to protect herself. Overall, though, it gives the series an okay start.
The last episode, without being too spoiler-ish here, is more of an anti-climax in the way the narrative is set up. With so much buildup in the previous episodes (more on them later), especially for the main baddie, we expected a cracker resolve in the last episode. Only for the season to end on a very lazy note. It's as if the entire sixth episode was a buildup for the next season.
Where Leila scores is in Huma Qureshi's fantastic, empathetic performance and the episodes that come in between. From the second episode onwards, we get a true picture of how the Aryan Supremacy has created high walls, both literally and figuratively, within our society, diving people based on their castes and religion. The higher castes are protected by their glass exteriors and casting the lower castes (Dooshu) outside the walls, making a 'perfect' society where crime really doesn't exist. It is another matter that for that to happen, there is a sense of fear and stringent control put on citizen's rights. The women, especially and as always, get the brunt of it all. And yet it is peculiar to see that while Shalini gets tormented and tortured  by all the patriarchal a-holes she meet, not a single man tries to sexually assault her.
The setting of Leila may be fictional, but the future seems scarily real enough, going by certain changes to what's happening around us. Note how the high leader's face is pasted on nearly everything, and how kids in schools are taught about the greatness of what he did.
You can see a huge influence of George's Orwell's 1984 in the series. Being a nerd myself, I could also draw parallels of Leila with the Stars Wars franchise. There is a particular plotline involving a skydome that rings close to the premise of Rogue One: A Star Wars Story. Also I would like to point out that the first poster of Leila was similar to the poster of Homefront, a videogame about how military has taken over the USA and some rebels try to overthrow the dictatorial system. I don't know if these semblances are deliberate, considering every property mentioned here have protagonists deal with totalitarian systems.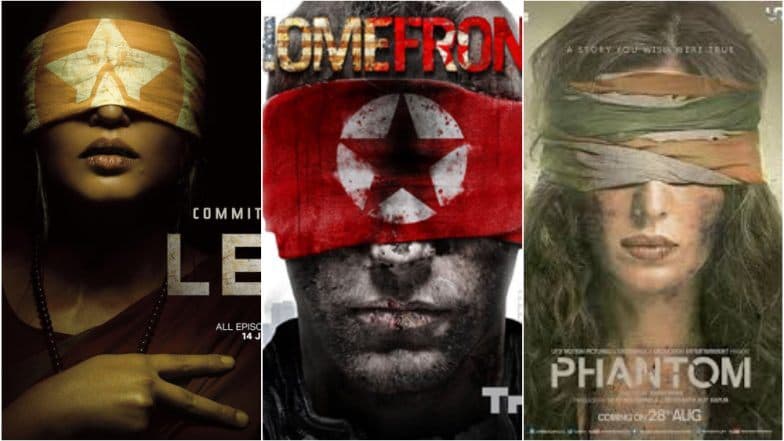 Sure, there is a high chance that a certain section of the Indian audience is bound to hate Leila's themes (despite its disclaimer as a work of fiction) for insulting their religious sentiments. In my personal opinion, Leila didn't bring any religion to bad light, only it points out what happens when bad eggs in the community get to rule over you in the name of bloodline (in fact, Shalini's misery begins because someone from Rizwan's community betrays them).
Anyway, Leila does well to create that sense of gloom and pall and insert it into Shalini's pursuit of her daughter. There are enough moments that makes us care, fear and root for our protagonist. Like when she forms a temporary partnership with a little Dooshu girl, while on the run, in the second episode. Or her reluctantly trying to bond with her new master, Rao (Akash Khurana, terrific), an Aryavarta leader who looks down upon Joshi. Their scenes reminded me of a disguised Arya Stark bonding with Tywin Lannister in the second season of Game of Thrones.
Leila's most intriguing relationship is between Shalini and Bhanu, though, that starts off on an abusive note to end up being an uneasy alliance. There are enough instances of nerve-racking tension, engaging competitiveness and almost-endearing comradeship in their bonding. Even the flashback scenes, that show Shalini's past is interesting, as we realise that she once enjoyed the same granted 'freedom' of the society that she now desists.
The narrative moves at a decent pace, though there is some rushing in dealing with some of the subplots (like, the one involving the skydome engineer). There are also some easy contrivances in the narrative, like how quickly Shalini forms a bond with Rao.
Watch the trailer of Leila below:
Talking about the actors, Huma Qureshi, one of the most underrated actresses in the industry, leads the show as the formidable lead with enough confidence and pathos. With the camera (cinematography by Johan Heurlin Aidt) loving to have her face in closeups, it is easy for discern every emotion, every little expression that flutter on her face, and Huma rarely gives us to complain there. Siddharth is convincing as the difficult-to-read Bhanu, whose countenance rarely betrays his intentions. His role towards the latter part of the series harks back to his character in Rang De Basanti; well, one aspect of it! Arif Zakaria as the malevolent Guru Ma exudes enough menace in his performance. Rahul Khanna as Shalini's deceased husband, who later appears as her spirit guide, is okay.
Yay!
- The Intriguing Premise
- The Performances of the Cast, Especially Huma
- The Setup of the Dystopian Future
- Decent Pacing and Camerawork
Nay!
- Okayish First and Final Episodes
- Some Rushed Writing
- A Better Setup to the Antagonist's First Proper Scene
- Production Values Don't Exactly Match The Era At Times
Final Thoughts
Deepa Mehta, along with her co-directors Shanker Raman and Pawan Kumar, has convincingly managed to create a frightening vision of the future, that is bound to create its own controversies. With fantastic performances from Huma Qureshi and Siddharth, Leila is an engaging drama that manages to be claustrophobic and yet hopeful, despite the several flaws.