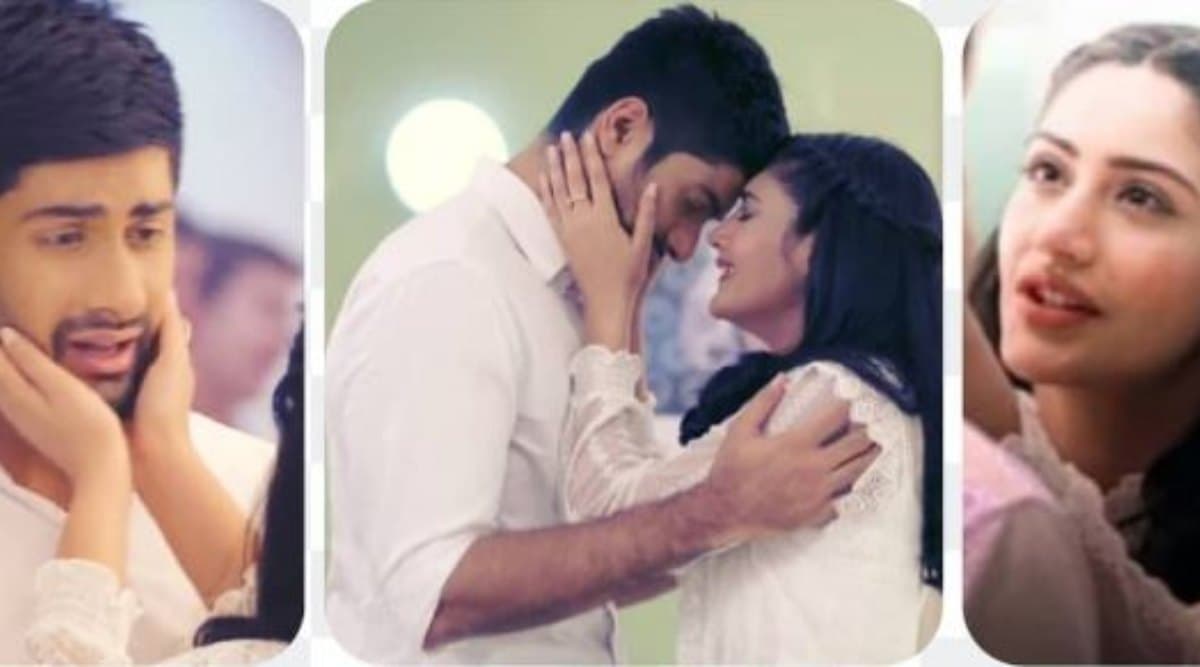 In yesterday's episode of Sanjivani 2, Ishani is heartbroken and avoids Sid. Sid along with Rahil plans to trap Asha. They manage to catch her red-handed. In tonight's episode, we see Sid (Namit Khanna) get furious for not listening to Ishani (Surbhi Chandna) and trusting Asha, who was backstabbing him. Sid scolds Asha and reminds her about all the things that he has done for her - that he sacrificed his love and accepted her with her child. Rahil on the other side explains to Ishani about how they caught Asha red-handed. Ishaani is happy that Sid now knows the truth. Meanwhile, Sid tells that because of Asha, Shashank no longer believes in him. Sid gets angry and asks whether she is really pregnant or if even that was a pretence. Sid says he can forgive her for what she did to him, but never for what she did with the innocent people. Sid tells Asha he will make sure that she is punished and thrown out of the hospital. Sanjivani 2 December 3, 2019 Written Update Full Episode: After His Fight With Ishani, Sid Exposes Asha
Vardhan (Ronit Roy) feels happy imagining how his plan will succeed. Suddenly he sees Rahil and is shocked to see him fine. Sid drags Asha and brings her in front of all. All the doctors and nurses gather to see what is going on. Sid tells Juhi and everyone, that Asha is the one who had planned to ruin his career. Sid tells everyone that he supported her in every way, but she backstabbed him and narrates what she did to him. Juhi is shocked to hear this. Rahil and Ishani also tell their side of the story. Juhi (Gurdeep Kohli) tells Shashank (Mohnish Bahl) is not in the hospital, but when he returns he will definitely take action against her. Vardhan comes there and says he also cannot believe that someone can go to this extent to destroy someone. Vardhan tells Sid that he feels sorry for the way he behaved with him. Vardhan berates Asha and tells how could she do this and tells her that he will deal with her aptly soon.
Vardhan tells her that he will call the board meeting and decide about Asha. Vardhan asks Sid if he has any proof against Asha to produce to the board. Sid informs that Ishani and Rahil are his witnesses. Vardhan tells him that this is not enough proof and that they would need actual video or records to prove it. Vardhan tells Ishani that everyone knows about her relationship with Sid and that she can do anything for him. Vardhan declares that without solid proof they cannot throw Asha out. Vardhan tells Juhi he cannot take action against Asha without any proof. Sid and Ishani tell that they will get the proof. Vardhan asks them to come to him directly as soon as they find any proof so that he will take action against Asha. Sanjivani 2 November 27, 2019 Written Update Full Episode: Ishaani Keeps A Close Watch On Asha, While Sid Regains His Confidence When A Friend Asks Him to Operate on His Wife
Sid soils Asha's doctor's coat and tells her that this is because she killed his patient and is not worthy of wearing a white apron or even being called a doctor. Sid has flashbacks of all happened with him and gets frustrated. Ishani comes there and holds him. Sid tells that she was innocent and he blamed her for everything. Ishani tells Sid that he is a free bird now and that everything will be okay soon.
In the next episode, Sid proposes Ishaani. While Vardhan tells Asha about their next plan.