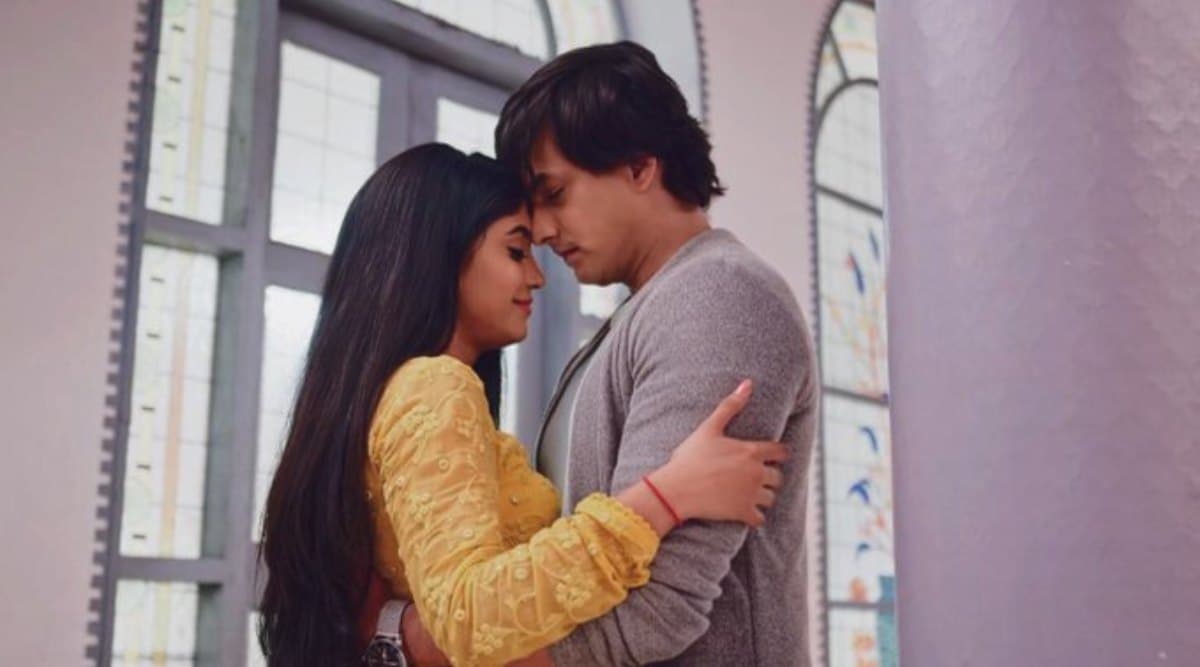 In yesterday's episode of Yeh Rishta Kya Kehlata Hai, we saw Kartik eagerly wait for Naira, who has gone with Vedika to the dance academy for some work. The Goenkas and Singhanias are worried as Naira has not yet reached for her sangeet ceremony. In tonight's episode, we see Suhasini gets worried as Naira has not returned yet and tells Kartik (Mohsin Khan) to go and find out about Naira. Just when Kartik is about to leave from home, Naira (Shivangi Joshi) comes back. Kartik is happy to see Naira safe. Kartik asks where was she and why she took so late to come home. Naira explains Kartik what all they went through. Kartik thanks the truck driver in which Naira came and requests them to have food with them and then leave. Yeh Rishta Kya Kehlata Hai December 17, 2019 Written Update Full Episode: Vedika Tricks Naira And Takes Her To The Dance Academy, Kartik is Tensed on Not Being Able to Reach Her
Seeing Naira safe, Suhasini gets relaxed. Suhasini asks why she had to go out and asks is she fine. Naira apologises to everyone. Kairav tells that they should start the function. Kairav tells his Mumma will compete against his father. Gayu tells Vedika to come in and enjoy the function. Vedika tells Gayu that she is feeling uncomfortable and needs some rest.
Kairav and Vansh announce who is going to come first for performing. Manish and Suwarna get ready to come on stage. Kartik wishes them all the best. Manish and Suwarna perform on the stage. One by one all the family members come on stage and perform. All enjoy seeing them dance. Vedika on the other hand, cries in her room as she feels lonely. Vedika gets emotional as no one cares for her now. Vedika thinks that Pallavi was right and wonders when will she realize. Vedika thinks it is not too late. Yeh Rishta Kya Kehlata Hai December 16, 2019 Written Update Full Episode: Kartik Mistakes Vedika for Naira and Gets Flirty with Her
Kartik tells everyone that they will take a selfie. Everyone searches for Kairav but are not able to find him. Kairav hides as Kartik and Naira will again ask the same question. Kartik and Naira see him hiding and tell him to come out and ask him whose side he is. Naira and Kartik again argue with each other. Kairav gets irritated and tells them to stop fighting. Kairav tells he loves both of them and he cannot choose between them. Kairav tells he always wants both of them. Suwarna tells Kairav is a very intelligent kid and praises Naira for her upbringing. Kairav tells Naira and Kartik that they have to dance alone and compete with each other. Naira and Kartik come on stage and perform.
In the next episode, Kartik and Naira dance with each other and get romantic. The advocate comes and tells Manish that the divorce hearing is on the same day that Kartik and Naira and getting married.