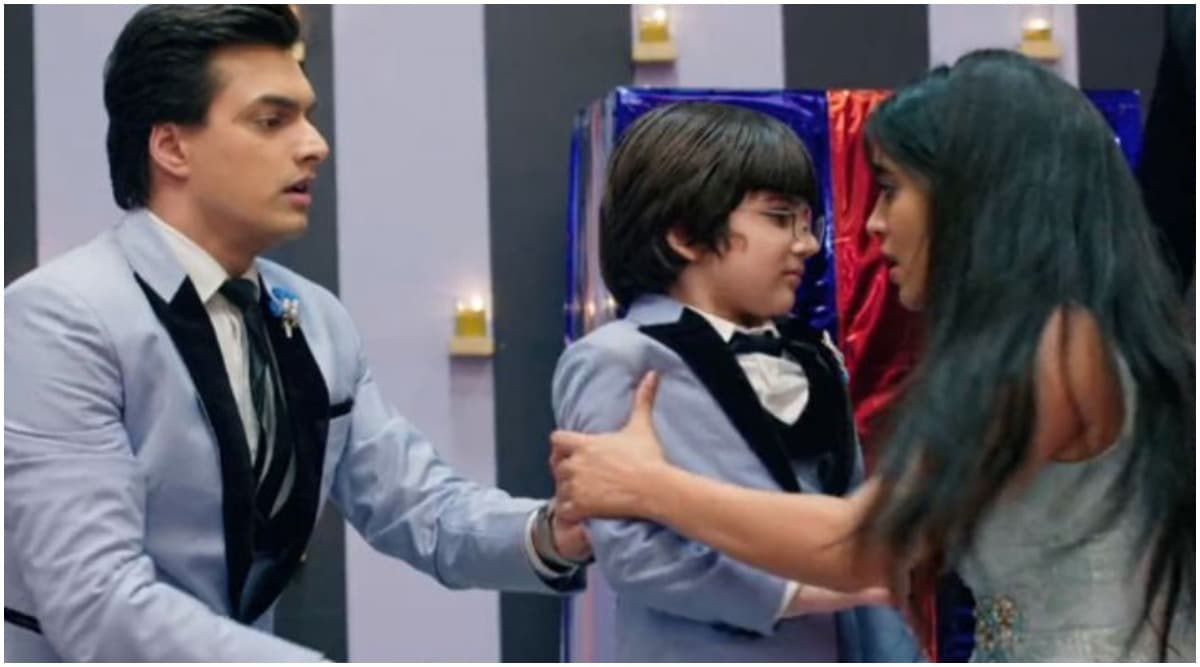 In the last episode of Yeh Rishta Kya Kehlata Hai we saw Kairav is excited as Jolly aka Kartik plans a surprise for Naira. However, Kartik lands into trouble when Naira accidentally pulls off his beard. Tonight's episode starts with  Kairav clicks the photo of Kartik (Mohsin Khan) aka Jolly with Naira(Shivangi Joshi). Later, Naira makes Kartik understand that he should tell the truth to Kairav and stop this all drama, but Kartik says at least Kairav is loving him now and that is what he wants. Naira gets tensed and prays God to help him. Mere Angne Mein Fame Neeraj Malviya Roped In for Yeh Rishta Kya Kehlata Hai.
Later, Kairav and Kartik plans an outing with the Goenka's and Singhania's so that all can enjoy it. Meanwhile, all the family support Kartik as he is trying hard to make Kairav happy.  Swarna and Gayu talk about Vedika as she has not called also to inform how is she, where is she. Gayu says that she is very tensed maybe that is why avoiding the situation.
On the other side, Naira tells Kartik to take the basket inside and she will come later. Meanwhile, Kartik tells jokes to Kairav and Vansh to entertain them. All the family member see them and enjoy. Later when Naira comes she again gets the same dream of someone falling inside the swimming pool and gets tensed. Naira tells Kairav and all to be away from the swimming pool as it could be dangerous. Meanwhile, a staff comes and tells them to be away from the swimming pool as some work is going on and tells them to be safe. Kartik notices Naira is in tension and comes and asks why she is tensed. Naira tells him about her dreams, Kartik assures her not to get tensed and he will take care of all. Mohsin Khan and Shivangi Joshi's Yeh Rishta Kya Kehlata Hai To Take A Generation Leap In February 2020.
Meanwhile, Swarna comes and takes Surekha for breakfast and takes her phone as the whole day she is with the phone only.  Naira tries to change her mind as she wants to enjoy the picnic. Kairav comes and tells that they all should dance and sing as it is very boring just sitting. Naira says she will sit and watch and tells them all to enjoy. Kartik taunts Naira that is she scared of dancing with him. Naira stands up and says she is ready for the competition, they all start dancing (soni dey nakhare soney lagdey track plays in the background). Just then when all dance, someone calls Surekha from outside and tells her to come out. While dancing suddenly Kartik falls down, Naira shouts Kartik's name and goes to help him, just then Kairav hears it and gets angry. In the precap, Naira falls inside the swimming pool, Kartik sees her and goes to help her.