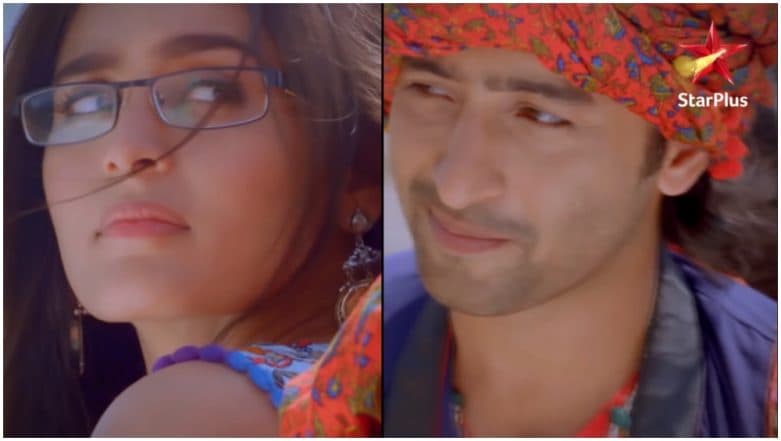 Today's episode of Yeh Rishtey Hain Pyaar Ke starts with Shaurya telling Rajshree that it is fine that Mishti (Rhea Sharma) wants to meet the boy before making any decision, Mishti says she does not mean like that she wants to spend some time with him to know him better. Kuhu says courtship, maybe she wants to have this, Mishti says yes she wants to spend some time with him and tries to make everyone understand what she wants. Rajshree says that Meenakshi will not agree for this.
Meanwhile, Abir (Shaheer Sheikh) is decorating the house for Ketki's engagement. Kunal and Abir dance as all the guests come for the function (prem ni ya mausam chey track is played in the background), As all enjoy and dance, the Maheshwari's come, Meenakshi gets shocked seeing them. Dadaji and all go to greet them and ask what is their answer for the proposal, they say yes, all are happy. Abir comes and tells Meenakshi congratulation and says what she wanted that only happened and tells to give sweets to everyone. Rajshree comes and tells Meenakshi she wants to talk with her, she says we will talk later and tells them to come in.
Ketki is happy as Mishti and Kuhu have come, Meenakshi hears them talk, Ketki is telling Mishti that she is happy as when she met them in kutch she never thought she will be her bhabhi. Dadaji calls Meenakshi as he wants her to sit and talk with the Maheshwari's. Meenakshi tells them that she was thinking they will not come. Rajshree tells, they felt bad as she broke the alliance with Kuhu but then one day when Mishti met with an accident that time Kunal helped her so much and took care of her that we changed our decision.  Meenakshi gets angry when she comes to know that Kunal was lying to her.
 In the precap, Abir is dancing with Mishti and Kuhu is dancing with Kunal and enjoying. There Meenakshi goes to Abir's room and takes the earring and tells that this time the Maheshwari's will themselves reject the proposal.