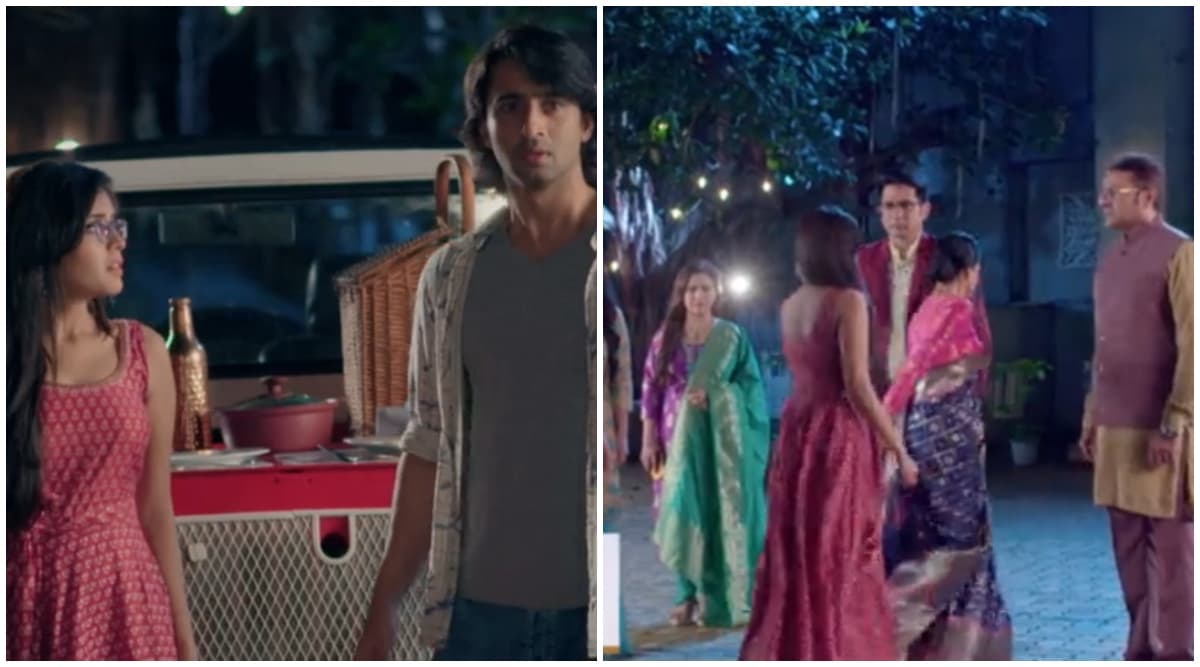 Well they say 'Love Conquers All'. But looks like it won't be the case for Yeh Rishtey Hain Pyaar Ke's Abir (Shaheer Sheikh) and Mishti (Rhea Sharma). With a really long list of 'Pyaar Ke Dushmann' their relationship will not only hit a rocky patch... but hit rock bottom after the entire Maheshwari family finds out about Abir and Mishti. And let's be honest, if only the pair chose a better location than outside the main door of the Maheshwari sadan. Yeh Rishtey Hain Pyaar Ke September 18, 2019 Preview: Maheshwaris Find Out About Mishti and Abir's Relationship, Force Them To Separate?
Well, in the upcoming episodes, we'll see how the entire Maheshwari family witnesses Abir and Mishti hugging each other. While ABir steps forward to speak to Vishambar, he makes Rajshri take Mishti inside the house and tells Abir that he only wants to hear his daughter's side of the story now.
And looks like Mishti will soon find herself in a very tough spot. With Varsha's opinion being swayed by Kuhu's emotional drama that her marriage with Kunal will be destroyed, if Mishti marries Abir, chances of the Maheshwaris accepting Abir seem bleak.
Mishti tells Abir that she will be out of options if she is asked by Vishambar or Rajshri to forget him, because she is too much in love with him to forget him, which leaves Abir in a tight spot. Well, looks like the only person who would offer Abir and Mishti any kind of support apart from Parul and Dadaji will be Abir's father Mehul.