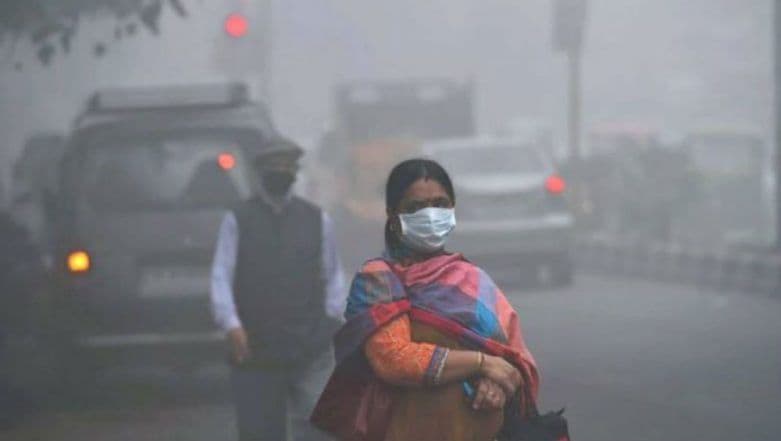 Delhi, November 1: Over the last few days, the air quality in the city has deteriorated, causing a huge problem to every Delhites. According to Air Quality Index (AQI) data, major pollutant PM 10 detected at 283 (poor category) and PM 2.5 detected at 214 (poor category) in Lodhi Road area. On Tuesday, the air quality turned to the 'severe' category, which is the worst category in the Air Quality Index (AQI) assessed by the Central Pollution Control Board (CPCB). Delhi Air Pollution: Rising Vehicular Emission a Major Contributor in Deteriorating Air Quality in NCR.
On Wednesday morning, the air quality was reported to be 'Very poor'. The air quality has reached this alarming state this season due to stubble burning in the neighbouring states. The rising vehicular emission is a major contributor in deteriorating air quality in NCR.
Though the state and central government have been encouraging people to use public transport, however, a lack of adequate public transportation system within and outside of Delhi have failed to back this appeal.
Only Delhi has over 10 million vehicles and the number is going up every year. Of the total vehicular pollution, 40 per cent to 45 percent comes from two-wheelers and another 30 to 35 percent from four-wheelers. Delhi Metro, to a certain extent, has been able to motivate people to shift to public transport.