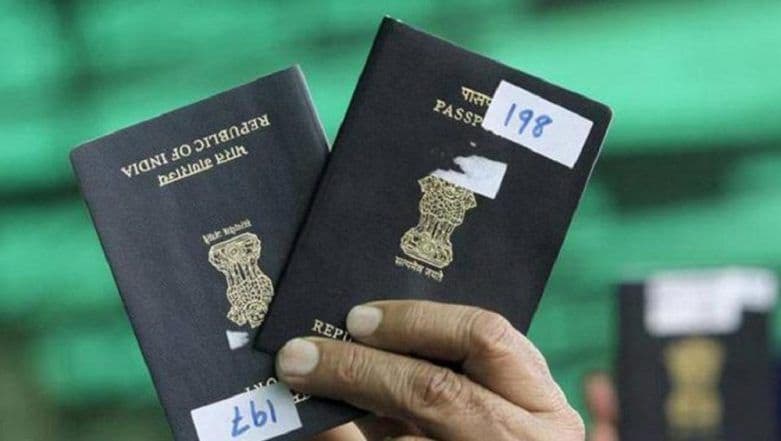 Mumbai, November 26: A new set of strict provisions have been introduced to the H1-B visa, under which companies hiring foreigners to work in the US will have to pre-register electronically for the annual H-1B lottery. They will then file 'full-fledged applications' for the winners. H1B Visa Applications: Increase in Denials of H1B Visa Petitions by Indians: Know Fees, Eligibility Criteria & Other Details.
According to a Times of India report, the new policy will involve additional paperwork in the already cumbersome process, including increased scrutiny, especially for employers like IT service companies. Indians account for more than 60 percent of the H-1B visas. Tech companies like Cognizant, TCS, Infosys and Wipro are among the top hirers.
Experts further believe that the proposals on H1-B visa pose a threat for the IT companies' margins. These proposals could reduce the number of visas available for those without the US advanced degrees. Indian IT companies mainly hire people with bachelor's degrees. The H-1B visa allows US companies to hire foreign nationals to work in certain positions for a limited period of time. As per rules, the workers are eligible to live and work in the US on this visa must have skills in speciality occupations.
The H1B visa is issued for three to six years to employers to hire a foreign worker. It has to be noted that the H1B itself is strictly limited to the initial 3 years plus possible 3-year extension. However, an individual may be able to stay longer if you apply for permanent residency (Green Card) while holding an H-1B visa.  But, it is important you apply for the Green Card by the end of year 2 of your extension.
The Trump Administration has been toughening the rules for visa holders who want to extend their stay in the U.S. Earlier in 2017, the Trump administration was reported to have plans to curb H-1B visa extensions that could result in self- deportation of an estimated 500,000-750,000 Indian Americans.