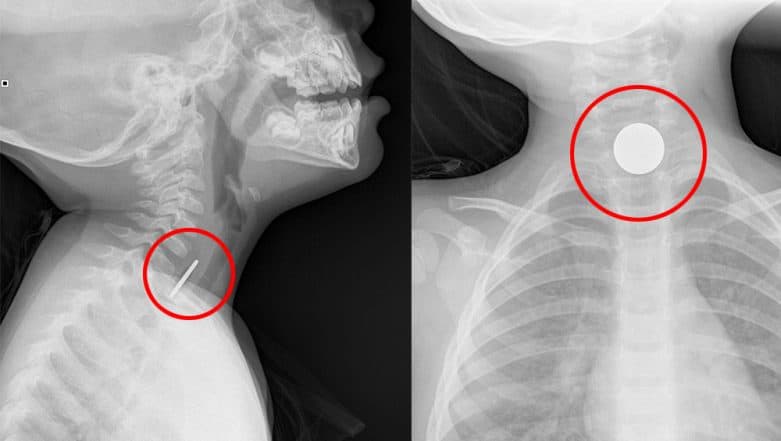 Mumbai, May 28: Don't give coins to your little ones and be careful whenever you see your toddler playing with them as small children can accidentally swallow them and it could prove fatal. In one of the shocking incident, a seven-year-old boy named Krishna Rajput of Nashik, Maharashtra, accidentally swallowed a two-rupee coin while playing with it, unaware of its consequences. Later the doctors removed the coin in his throat and saved his life.
According to news reports, Krishna's grandfather gave him a two-rupee coin since he insisted on it. But, while playing, he accidentally swallowed the coin and no one got to know about it. Later, the boy started crying and was unable to speak. When he also showed signs of uneasiness and complained of breathing, his family members immediately rushed him to the nearby district-run hospital for medical treatment.
As the boy found it difficult to breathe, the doctors took an x-ray where they found a coin stuck in the boy's throat. Dr. Sajnay Gangurde, head of Ear Nose and Throat department at the hospital, was quoted as saying,"The coin got stuck in between windpipe and oesophagus. Krishna was unable to speak and was crying a lot. He was facing trouble in breathing as well. With the help of endoscopy, we removed the coin from his throat."
The doctors used an endoscopy procedure to detect the coin; the procedure is carried out by inserting a thin, flexible tube with an attached camera into the body. The report added in Nashik alone, this was the seventh such incident, which was undertaken by the district run hospital doctors,  in the last six months.