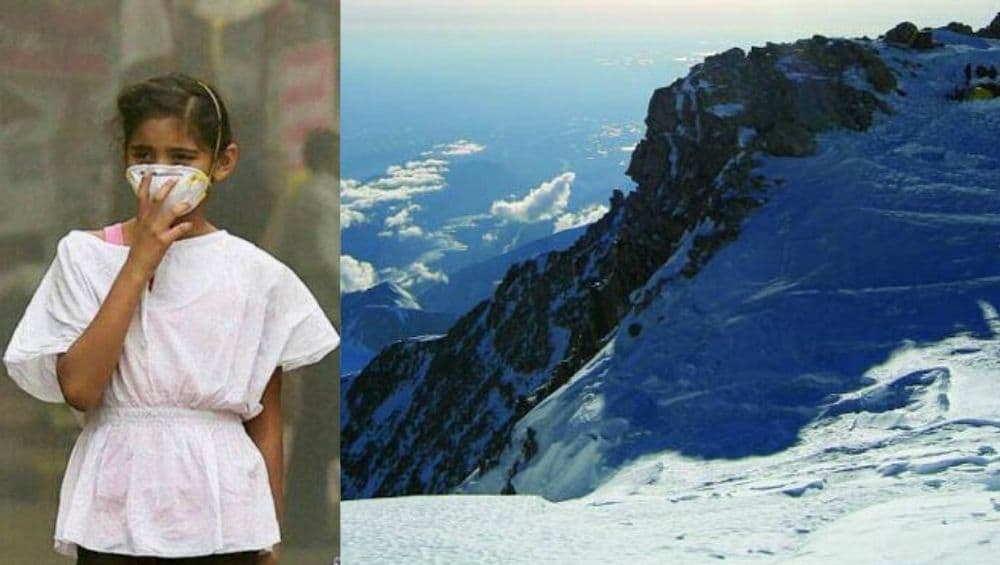 Mumbai, October 31: With Diwali celebrations just over and stubble burning on, the air quality at several places in India has deteriorated to new lows. It has now become a usual affair in Delhi NCR, every time after Dussehra, that the Air Quality Index (AQI) starts getting worse. To add to the woes is the increase in the stubble burning practice that takes place in neighbouring states like Haryana and Punjab. The AQI in Delhi is expected to deteriorate further as the winters approach.
In Kolkata, too, despite a ban on noise firecrackers this time, the AQI has dipped to 'Very Unhealthy' category. It was found that the firecrackers that make less noise, in fact, contribute more towards the pollution and experts have said that the city will take a long time to recover from the damage that has been done. The dismal situation exists across the country.  The toxic air makes it very difficult for people in the city to breathe and poses severe health hazards. Air Quality Deteriorates in Delhi: NASA Satellite Image Shows Stubble Burning in Punjab And Haryana, Fire Map Indicates Alarming Situation.
According to data collected from IQAir Air Visual App, the following are some of the most polluted places falling in the Hazardous category in India as on October 31, 2019. Meerut has recorded an AQI in the range of 451 to 365, Gurugram has an AQI of 395.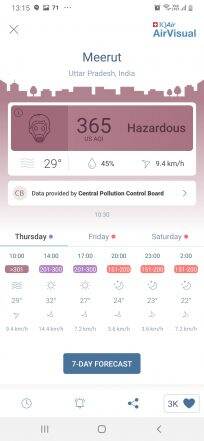 Sirsa in Haryana has recorded an AQI of 347 and the AQI at Indirapuram in Ghaziabad has jumped to 521.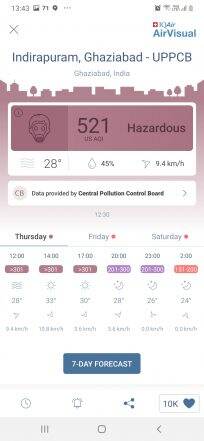 Presenting a contrasting picture, here are some of the least polluted places in the country, with AQI falling under the 'Good' category. Ooty has recorded an AQI of 29, Nagercoil in Tamil Nadu has 25 AQI. Thiruvananthapuram has an AQI of 37 and Hyderabad, on the other hand, has recorded an AQI of 50.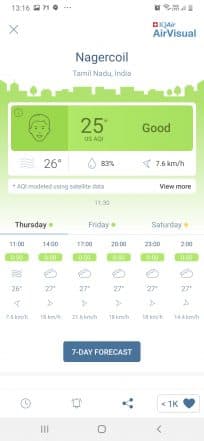 But in stark contrast are some places around the world with clean air and AQI as low as 0 and 1, something that looks far from imagination in India. Here's a look at the places around the world that have clean air. A place called Horna Lehota in Slovakia has an AQI of 0.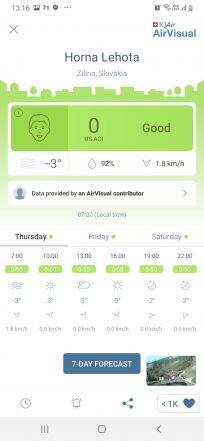 Places like Lulea and Kungalv in Sweden have an AQI of 1. Helsinki in Finland has recorded an AQI of 5 and Kobe in Japan, on the other hand, has an AQI 6. Portland in the USA has an AQI of 9.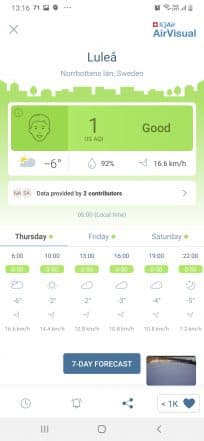 While the Delhi government is ready to start the odd and even scheme from November 4 to control air pollution, it will totally depend on the people and how well they follow the rule. Inspite of knowing the hazardous effect of firecrackers on the environment, people continue to burst them every year, with some even exceeding the prescribed time limit of 8 pm to 10 pm on Diwali night. On Diwali night, AQI in areas such as RK Puram, Patparganj, Satyawati College and Jawaharlal Nehru Stadium hit the maximum level of 999, which is 16 times more than the prescribed limit.
For the reference, an AQI between 0 and 50 is considered 'good', 51 and 100 is 'satisfactory', 101 and 200 falls in the bracket of 'moderate', 201 and 300 'poor', 301 and 400 'very poor', and 401 and 500 are considered as 'severe'.