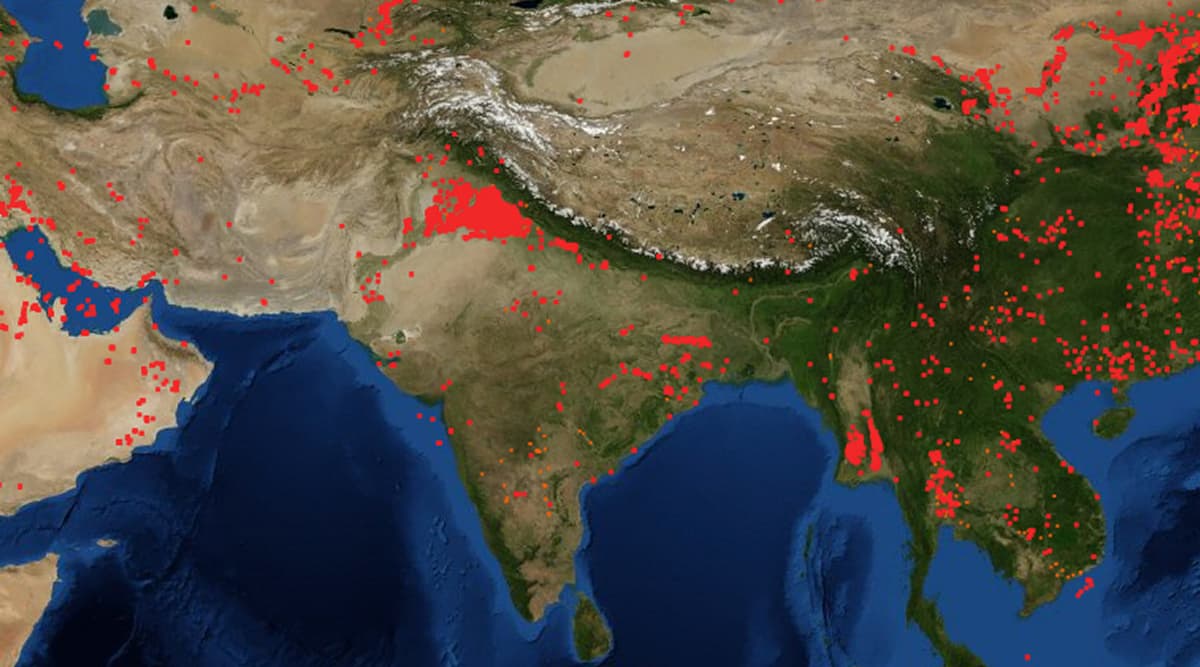 New Delhi, October 29: The air quality in Delhi has deteriorated days after Diwali. However, adding to the menace in the national capital is the practice of stubble burning in the neighbouring states of Haryana, Punjab. In the latest images shared by NASA in their fire map, it is visible that the states of Punjab and Haryana saw heavy stubble burning in past 24 hours. The "FIRMS- Fire Map" indicates places across the globe which are under fire at a given point of time. Air Pollution Control Device 'WAYU' Installed at Two Spots in Delhi; Here's All About The Purifying Unit.
The national capital is getting back to experiencing smog and decreasing air quality as the season of stubble burning returns. The air quality of Delhi has slipped back to "poor" category with the wind now flowing from stubble burning areas in Punjab and Haryana. Stubble Burning Continues In Punjab.
See the Picture Below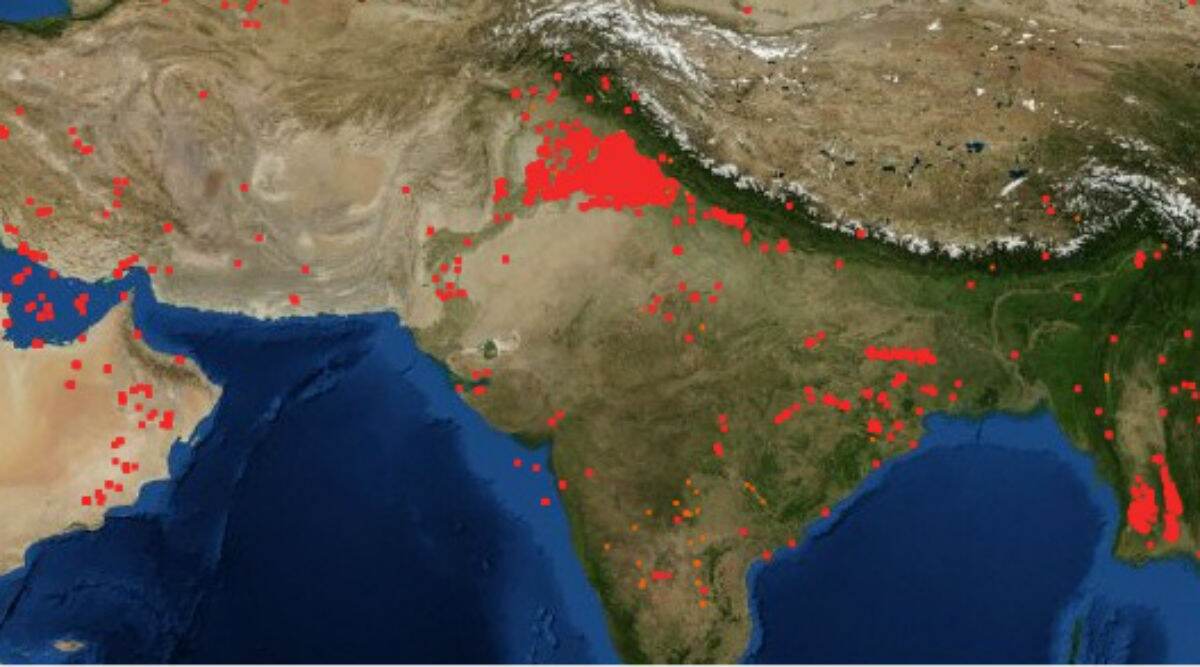 The red dots in the below image of NASA's fire map shows the number of fires in the regions of Punjab and Haryana. The number of dots indicates the several areas where the fire is being identified. According to System of Air Quality and Weather Forecasting and Research (SAFAR), the overall air of Delhi remained in "very poor" category on Monday morning and is predicted to remain so for some more days.