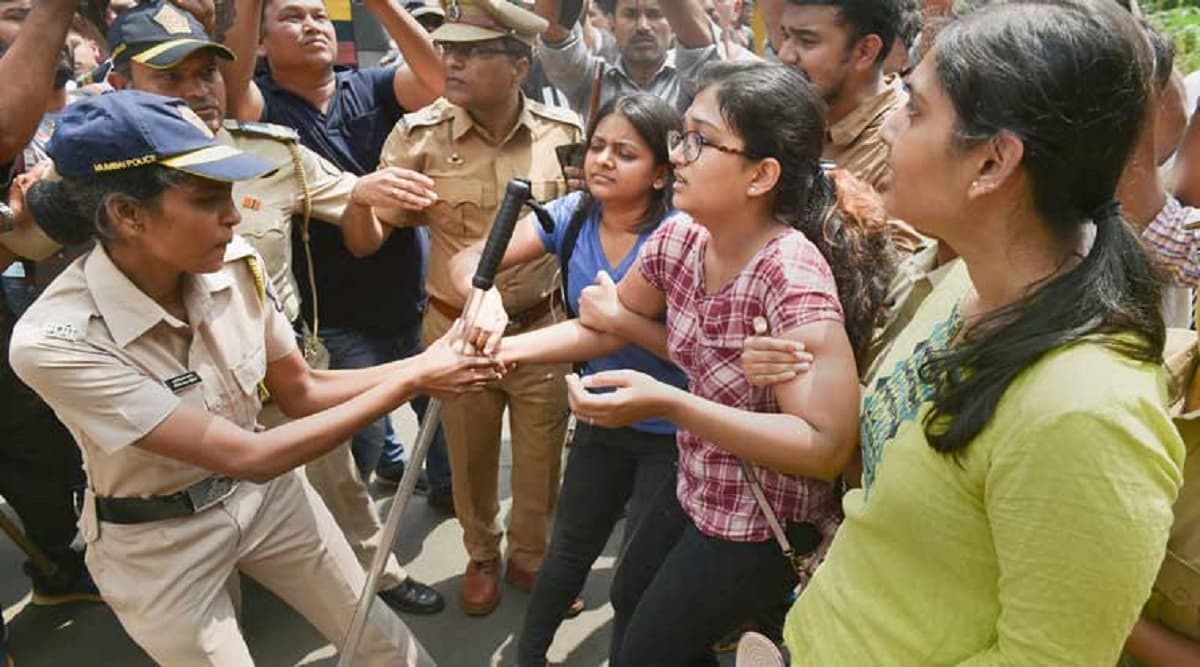 Mumbai, October 5: The Bombay High Court on Saturday rejected a fresh plea which sought a stay on the felling of trees at the designated site in Aarey colony where the proposed Metro car shade is to be built. The rejection of the petition came a day after the High Court dismissed all pleas challenging the BMC Tree Authority's permission to uproot the trees. With the Bombay HC reiterating its decision, the deforestation programme is unlikely to be halted until the Supreme Court or the National Green Tribunal (NGT) intervenes.
In another setback for the environmentalists, a court in Mumbai turned down the bail plea of 29 activists who were arrested from Aarey colony today for breaching Section 144 of CrPC imposed by the police. The arrested activists have been sent to judicial custody till October 17. Aarey Tree Cutting: Aaditya Thackeray Says It's Shameful to Cut Trees in 'Cover of The Night'.
A section of the city's civil society had alleged that the Mumbai Metro Rail Corporation Limited (MMRCL) -- the agency in charge of executing Metro 3 project -- has violated the norms by axing the trees immediately after the High Court's order. A period of 15 days need to be maintained before executing an order after receiving its permit, they claimed.
Mumbai Metro chief Ashwini Bhide, however, rebutted their charge stating that the permit from BMC's Tree Authority department was received on September 13. The 15-day period was, thus, over on September 28.
"A new false propaganda is in the air that 15 days' notice is required after tree authority order getting uploaded on website. This is absolutely baseless. Tree Authority order is issued on 13th Sept. 15 days are over on 28th Sept. Action awaited till Hon HC verdict was out (sic)," she said on social media.
Shiv Sena, the ruling alliance partner of the BJP, has upped the ante against the government over the Aarey tree felling row. Shiv Sena supremo Uddhav Thackeray, while addressing the press today, said it is the most importation issue for his party.
"The upcoming government will be our government and once our government comes into power once again, we will deal with the murderers of Aarey forest in the best possible way we can," Uddhav Thackeray said.