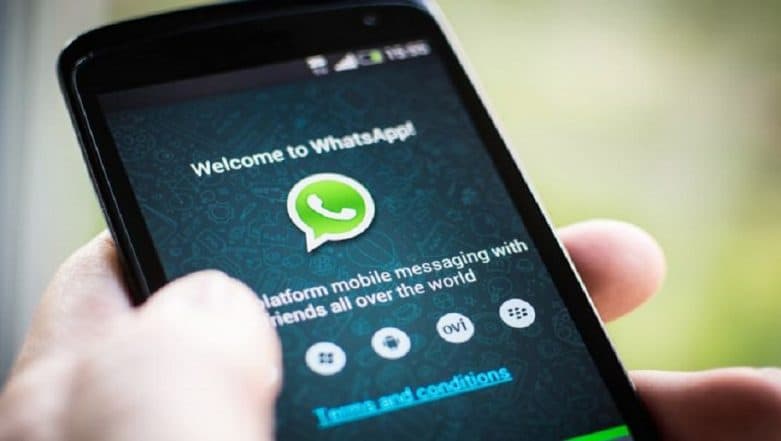 Mumbai, March 13: The State Bank of India (SBI) has issued an advisory to customers to be aware of fake WhatsApp messages and malicious links  doing rounds on social media. The SBI, in a tweet on Wednesday, cautioned the account holders to not share their "Card, Account, Bank credentials of OTP at any cost with any individual." WhatsApp to Curb Fake News, Viral Content in India: Messaging Application's India Chief Abhijit Bose Assures New Measures Ahead of Lok Sabha Elections 2019.
The SBI advisory comes in the wake of WhatsApp messages being sent to people by miscreants, asking them about their personal bank details by tricking them on the pretext of helping the customer. WhatsApp Bans TDP Rajya Sabha MP CM Ramesh's Account; Here Are 13 Reasons Why You Might Be Banned From WhatsApp Messenger.
First,  Read the SBI's Tweet Below:
Stay alert to stay safe! Fake offers on messages via WhatsApp and social media could lead you astray. Report any untoward incident by calling at 1-800-111109.#Safety #Alert pic.twitter.com/vGGdXZlCVJ

— State Bank of India (@TheOfficialSBI) March 9, 2019
The modus operandi of the miscreants involves sending a message to the people saying that they want to educate them about "One-Time Passwords". However, the customer is tricked into sharing his card and bank details by clicking on the given link.
Once the customer clicks on the link, an app gets installed in his mobile which then steals the data whenever the customer makes a transaction. Most of the cases reported so far involves customers cheated of small amounts. Several such cases have been reported in the last few  weeks from Mumbai as well as across India.