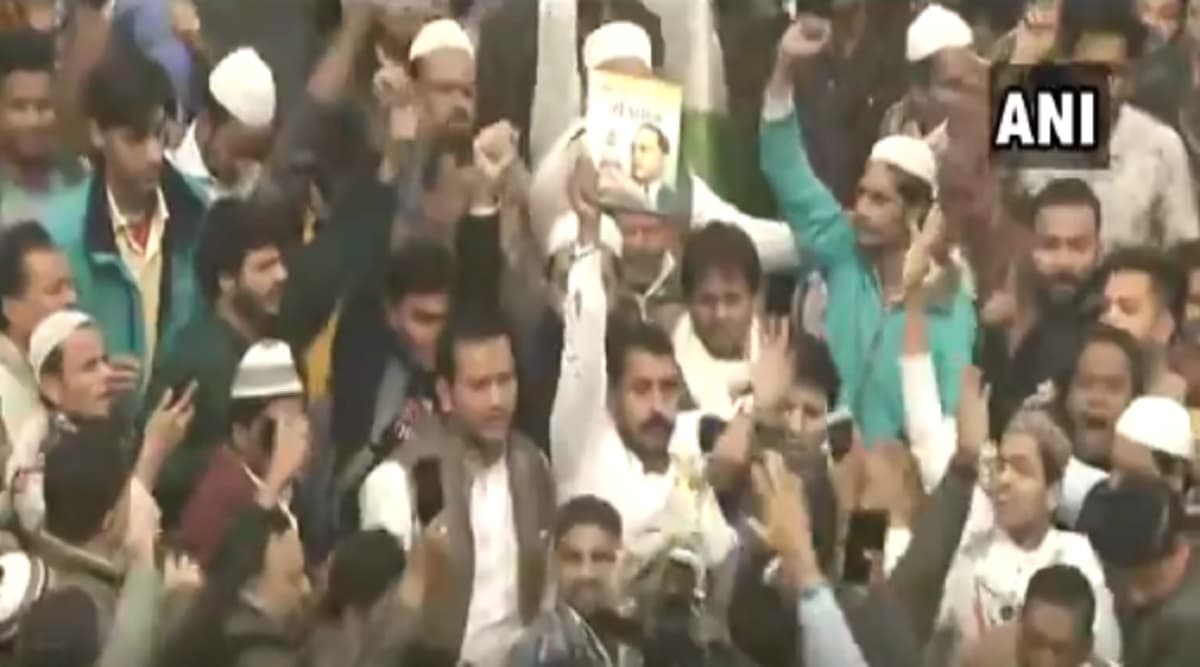 New Delhi, January 15: Bhim Army chief Chandrashekhar Azad, who was arrested on December 21 after joining an anti-CAA stir in the national capital, was granted bail by a Delhi court on Wednesday. Additional Sessions Judge Kamini Lau, who headed the Tis Hazari court bench which heard Azad's plea, decided to release him on a bail bond. 'Jama Masjid is Not in Pakistan', Says Tis Hazari Court Slamming Delhi Police While Hearing Chandrashekhar Azad's Bail Plea.
The court has, however, imposed riders along with the bail order. Azad, who holds considerable sway among the Dalits and Muslims across the nation, has been barred by the court from participating in any protest till February 16. A violation of the court's condition would lead to the Bhim Army chief's immediate arrest.
Update by ANI
Daryaganj violence case: A Delhi Court grants bail to Bhim Army Chief Chandrashekhar Azad. Court has ordered him to not hold any protest in Delhi till February 16th. (file pic) pic.twitter.com/SGFAToEHUM

— ANI (@ANI) January 15, 2020
During the hearing on Tuesday, Judge Kamini Lau had lashed out at the government counsel for opposing the bail plea of Azad. Questioning the rationale behind his arrest, the court asked how can a person be take into custody for exercising his right to protest.
After the prosecution told the court that Azad had violated Section 144 of CrPC by protesting at Delhi's Jama Masjid, Justice Lau struck back asking whether it is a heinous crime to protest at Jama Masjid. The judge asked the counsel to list down the law which bars the assemblage of persons to protest at a religious site.
"You are behaving as if Jama Masjid is Pakistan. Even if it was Pakistan, you can go there and protest. Pakistan was a part of undivided India," he said, further adding that imposition of Section 144 for unprecedented time cannot form the basis to deny a person his right to peacefully demonstrate against the government.