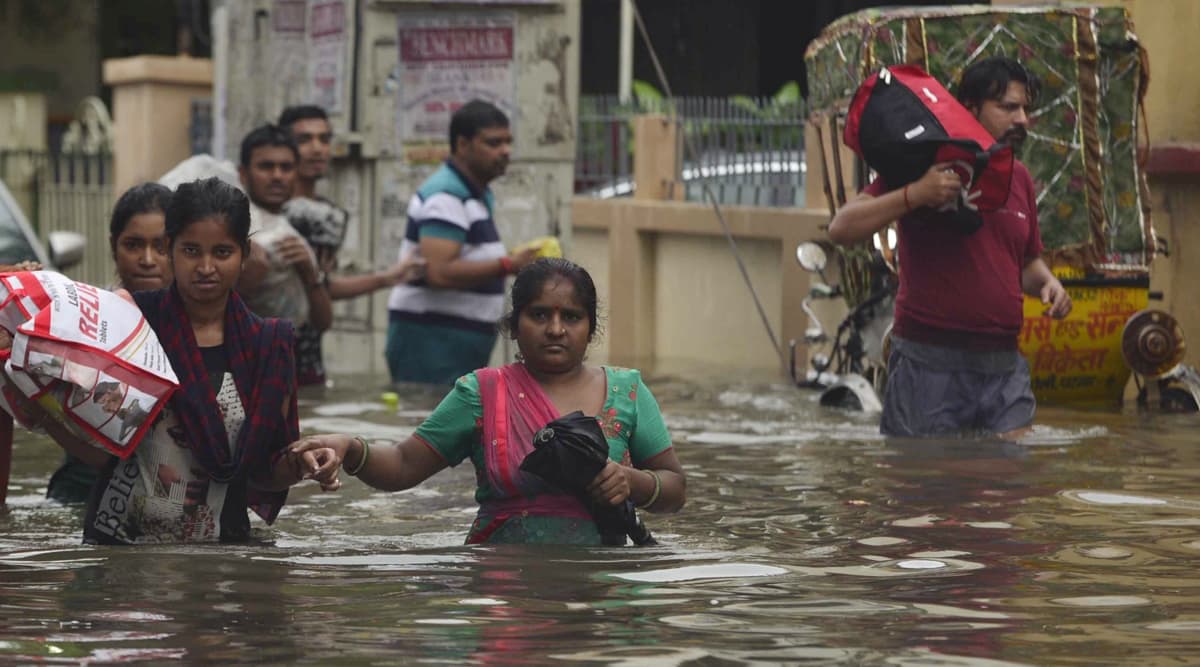 Patna, September 30: At least 29 people have died in rain-related incidences across Bihar after heavy rainfall wreaked havoc across the states during the last few days. The Bihar government on Monday sought help from the Indian Air Force (IAF) and asked for two helicopters for lifting and airdropping food packets and medicines in flood-affected areas. According to a tweet by ANI, the helicopters will be used to help people affected in several areas of the state, especially in Patna. The state government has also asked IAF for dewatering machines to bring the situation under control.
Due to torrential rains, Patna is now facing a flood-like situation with parts submerged in water. People have been forced to stay indoors as most of the roads were water-logged. The water level in major rivers including Ganga, Koshi, Gandak, Bagmati, and the Mahananda, are on the rise due to incessant rains. The Met Office predicted more rain in the next 24 hours and the state government has issued a "red alert" for Monday.
Heavy rains wrecked havoc in Bihar for the the fourth consecutive day on Monday. Reports inform that as many as 24 people have died across the state in rain-related incidences. Patna, the state capital has been the worst-hit after record rains caused heavy water-logging. Bihar: Wall Collapses After Heavy Rains in Bhagalpur, Three Killed, Many Feared Trapped.
Here's the tweet:
#BiharFloods: Bihar government has asked Indian Air Force for two helicopters for lifting and airdropping food packets and medicines, in the flood-affected areas of Patna.

— ANI (@ANI) September 30, 2019
Bihar State Disaster Management Authority: Till now, 29 people have died in the state due to rainfall. pic.twitter.com/XTMVVATpvY

— ANI (@ANI) September 30, 2019
According to weather department officials, Patna has received 151 mm rain since Saturday -- a record in recent years. The downpour did not spare the houses of the Deputy Chief Minister and two former Chief Ministers. In the wake of the current situation, as many as 19 teams of National Disaster Response Force (NDRF) have been deployed in Bihar to carry out rescue and evacuation operations in the flood-affected areas.
On Sunday, the NDRF teams carried out evacuation operation in low lying parts of Patna and evacuated 235 people to safer places. while the teams have evacuated 4945 people and 45 livestock. The Ministry of Home Affairs (MHA) is closely monitoring the situation of states like Uttar Pradesh, Bihar and Jharkhand, Union Minister of State for Home Affairs, Nityanand Rai said.