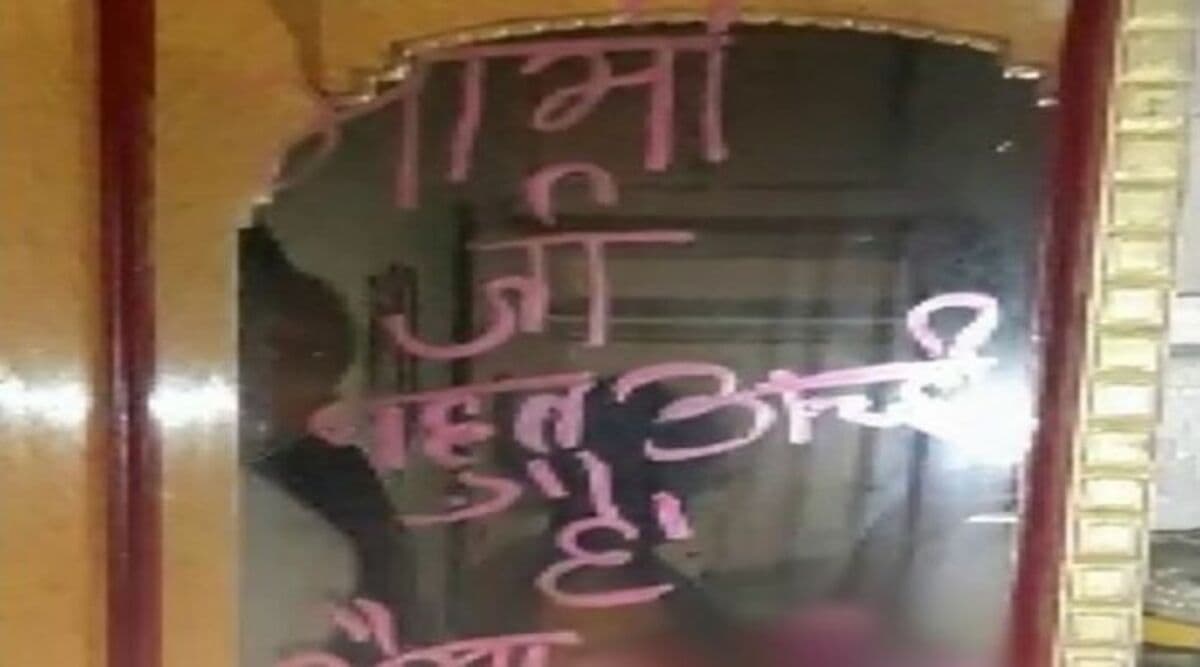 Patna, November 4: In a shocking case, thieves stole items worth Rs 60 lakh from a house in Hanuman Nagar in Bihar's Patna. Not only this, they also wrote a message after committing the crime. The robbery took place in Praveen Kumar's house, who is a local businessman. After looting, they scribbled on the dressing table's mirror that "Bhabhi ji bahut aachi hai (sister-in-law is very good)". Tamil Nadu: 2 Men Wearing Cat and Dog Masks Rob 800 Jewels Worth Rs 13 Crore From Lalithaa Jewellery Showroom in Tiruchirappalli.
While the thieves praised sister-in-law on the glass, they also wrote vulgar words for Praveen. More than five robbers were involved in the crime. According to reports, the incident took place on Sunday, November 3. Monkey Steals Rs 5000 From Kanpur Toll Plaza, Funny CCTV Footage Goes Viral.
The thieves first locked the doors of tenants, who were living in the house, from outside. After this, they stole cash, jewellery and other valuable things. Hearing the noise, tenants woke up and tried to open the door. However, they were threatened by the robbers.
Meanwhile, a police case has been filed and investigation has been launched into the matter. In September, armed criminal looted Rs 9.5 lakh from a bank and a fish trader in Bihar's Muzaffarpur within a span of one-and-a-half-hours.