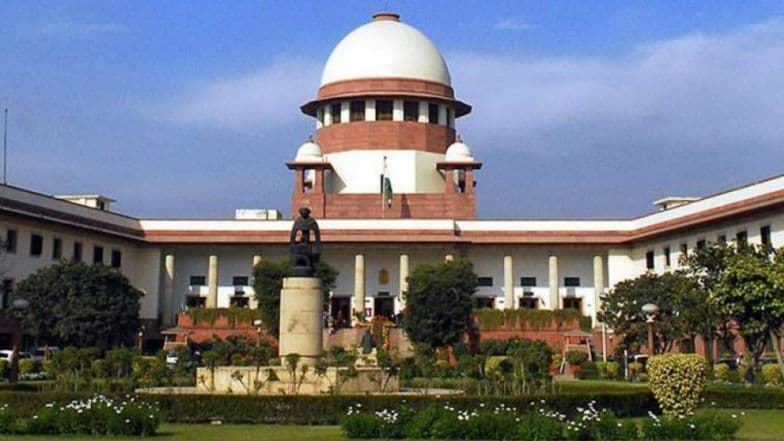 New Delhi, March 15: The Supreme Court on Friday issued a notice to the Centre on a PIL challenging the constitutional validity of provisions of Hindu Marriage Act that empowers courts to force a separated couple to stay together through decree for restitution of conjugal rights. The bench headed by Chief Justice of India sought a response from the Ministry of Law and Justice in this concern. Same Gotra Marriage to be Banned, Says Khap Mahapanchayat; Demands Amendment in Hindu Marriage Act.
Section 9 (Restitution of Conjugal Rights), which means Right to stay together, of Hindu Marriage Act allows either wife or the husband, living separately, to move court seeking restitution of conjugal rights. If the court orders restitution of conjugal rights and if the partner refuses to live with his/her spouse, then the unwilling partner can face confiscation of property for dishonouring the judicial decision of the court. Women Should Get Equal Share in Property Acquired After Marriage Upon Divorce, Says Law Panel.
Appearing for two students of Gujarat National Law University, Ojaswa Pathak and Mayank Gupta, senior advocate Sanjay Hegde said that through section 9 of HMA was gender neutral, in practice it is mostly used by husbands to get a decree from courts to force their spouse to resume the conjugal relationship. "It is steeped in a patriarchal gender stereotype and is violative of Article 15(1) of the constitution," he argued. Adult Couple Can Live Together Without Marriage, Rules Supreme Court.
The petitioner further added that any provision which forces the individual to have sexual relation or even cohabits wither his/her agreement violates the right to privacy, dignity and individual autonomy that is guaranteed by the constitution of India. The law students also referred to Andhra Pradesh High Court judgement to argue that section 9 of HMA was mostly used by men to force their wives to resume cohabit relations.