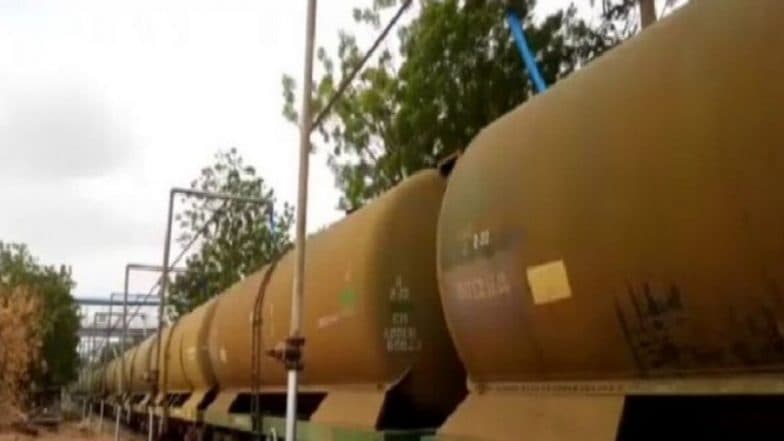 Chennai, October 9: The water train from Jolarpet in Tamil Nadu's Vellore district chugged into Villivakkam railway station for its final run on Tuesday. Since July this year, the special water train has made 159 trips and transported nearly 420 million litres of water. The train's operations were stopped as the groundwater of Chennai city has been restored due to continuous rains. Chennai Water Crisis: Before and After Images Show Drying of City's Lakes, Reaching Day Zero; Names of Cities Next in List.
On June 21, considering the condition in parched Chennai, Chief Minister Edappadi K Palaniswami had announced 10 MLD of drinking water would be transported to the city from Vellore. The Tamil Nadu government had allocated Rs 65 crore for the water supply project.
With each trip, nearly 2.75 million litres was brought. The 50-wagon train daily started from Jolarpettai at 7 pm and reached Chennai by midnight. Then, the water was treated at the Kilpauk Water Works and supplied to north and central Chennai.
On September 25, Andhra Pradesh released water from the filled up Krishna River under the Telugu Ganga project, which arrived Poondi reservoir by September 30. The water level at the reservoir stood at 783 mcft against its capacity of 3231 mcft as on October 5.