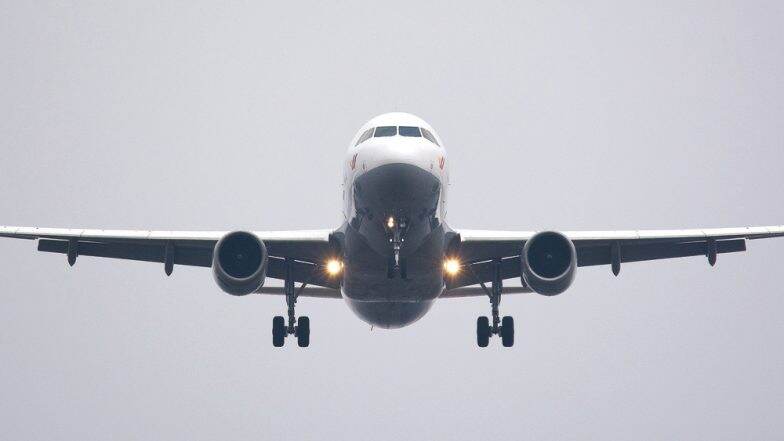 New Delhi, March 13: Indian aviation watchdog Directorate General of Civil Aviation (DGCA) on Wednesday ordered that all Boeing 737 Max 8 aircraft would be grounded in the country by 4 pm on Wednesday. According to a tweet by ANI, sources informed that the Ministry of Civil Aviation has asked Indian airlines-SpiceJet and Jet Airways to come up with full plan on how to accommodate passengers and deployed aircraft on scheduled route. The airline have been asked to make sure that they will not take extra charges from the passengers. India Grounds Boeing 737 MAX Aircraft with Immediate Effect.
The Civil Aviation Ministry will hold a meeting with the airlines at 4 pm on Wednesday to prepare a contingency plan as a number of flights have been cancelled because of the grounding of the 737 Max 8 aircraft. The decision comes days after a 737 MAX 8 aircraft operated by the Ethiopian Airlines crashed near Addis Ababa killing 157 people. Among the killed, four were Indians. On Tuesday night, the DGCA announced its decision to ground the aircraft that are currently being used by airline companies in India.
Ethiopian Airlines Crash: Facts to Know About the Controversy Involving Boeing 737-MAX Aircraft:
Among the Indian airlines, SpiceJet has around 12 Boeing 737 Max 8 aircraft in its fleet while Jet Airways has five. All of these flights have been grounded already. Following the grounding by DGCA, SpiceJet on Wednesday said it has cancelled 14 flights and will be operating additional flights from Thursday.
The Ethiopian Airlines incident on Sunday was the second such crash involving a Boeing 737 MAX 8 aircraft in less than five months. In October last year, an aircraft operated by Lion Air crashed killing over 180 people in Indonesia.