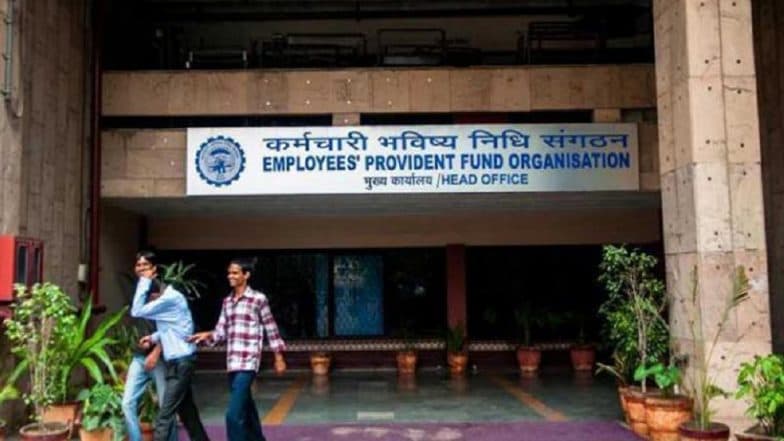 New Delhi, September 17: In what could be good news for a salaried people ahead of the festive season, Labour Minister Santosh Gangwar on Tuesday, September 17, said that over six crore EPFO (Employees' Provident Fund Organisation)  members will get 8.65 percent interest for 2018-19. Last month, Gangwar had said that the ministry will soon notify on 8.65 percent interest for Employees' Provident Fund Organisation (EPFO) members as the finance ministry did not agree on this rate.
The differences were resolved after Gangwar recently finance minister Nirmala Sitharaman and explained to her that the organisation is left with a surplus even after paying 8.65 percent interest to 46 million subscribers. According to EPFO estimates, there would be a sufficient surplus of Rs 151.67 crore after providing 8.65 percent interest for 2018-19. How to Withdraw PF Amount Online via epfindia.gov.in and Offline: Know Important Rules, Forms & Procedure
"Ahead of the festival season, over 6 crore EPFO subscribers would get 8.65 per cent interest for 2018-19," Gangwar said on Tuesday. The interest rate is set by the Central Board of Trustees- the apex decision-making body of the EPFO.
The interest in Employees'Provident Fund is considerably higher than other similar government schemes. Last month, the finance ministry had cut interest on GPF (General Provident Fund) and other similar funds to 7.9 percent for the quarter ending September 30, 2019.