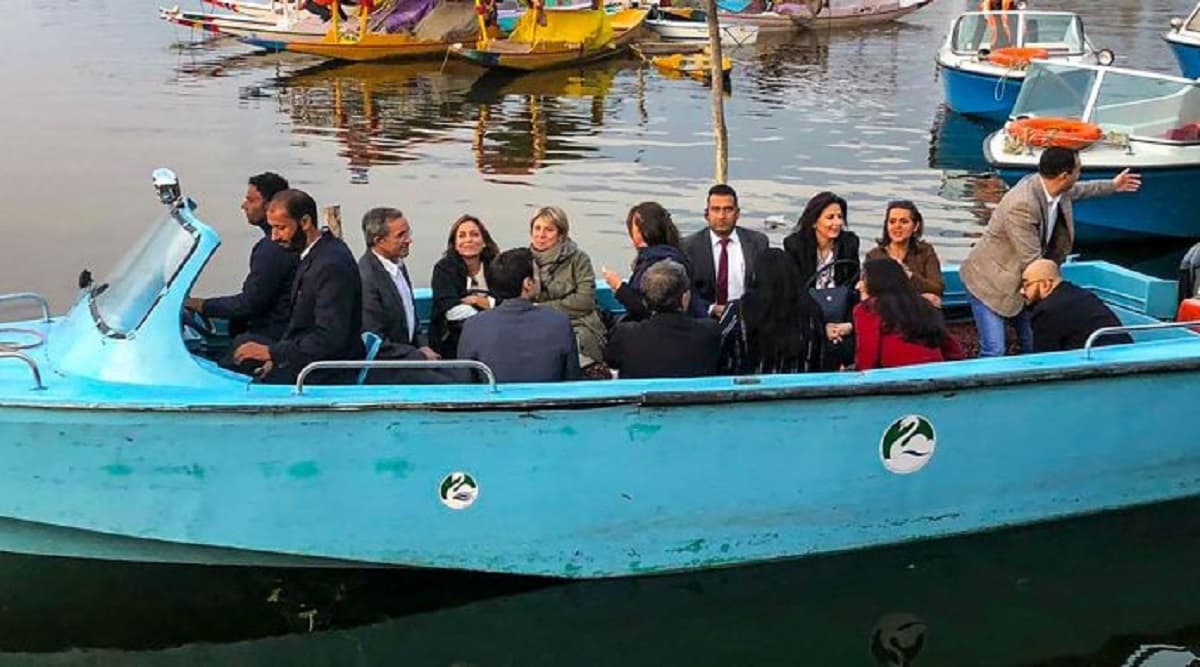 New Delhi, October 31: Lawmakers of the European Union (EU) Parliament, who were in Jammu & Kashmir earlier this week, were permitted to visit the Valley for getting familiarised with the region, said the Indian Ministry of External Affairs (MEA). Countering the Opposition's charge against the Narendra Modi government of exhibiting a "PR exercise" in Kashmir, MEA spokesperson Raveesh Kumar said the visit was organised only after the 27 members of European Parliament had expressed their will to visit J&K.
"MEPs (Members of European Parliament) who visited India had expressed a keen desire to know about India... It was like a familiarization visit," Raveesh Kumar said during the MEA press briefing on Thursday. China Calls Bifurcation of Jammu and Kashmir Into 2 UTs 'Unlawful' and 'Void'.
The MEA statement comes a day after the Congress accused the Foreign Ministry of committing its biggest-ever blunder by "internationalising" the Kashmir issue. The party further alleged that the lawmakers share the same ideology as the ruling BJP, and were hence "handpicked" by the Centre for the "public relation exercise" in J&K.
Kumar, while rebutting the criticism, said the Kashmir visit was planned only after the delegation had expressed their intent to know the challenges being faced by the Indian state due to cross-border terrorism being perpetrated by Pakistan. "(It was their) desire to know how terrorism has challenged India," he added.
The MEA spokesperson further claimed that the visit has resulted in a diplomatic success, as the lawmakers were able to grasp the on ground realities. They have realised that the people of Kashmir are welcoming peace initiatives but elements being sponsored from across the border are attempting to vitiate the atmosphere of peace.
"They clearly reflected what the ground situation is and how the terrorism is affecting India," he added. Notably, the delegation of 23 EU MEPs had visited Kashmir on Tuesday-Wednesday. Most of them, barring 2 lawmakers, belong to far-right parties -- some of them have been categorised as "Islamophobic".
Addressing the press yesterday after concluding their visit, the MEPs said they are completely supporting India's efforts to eliminate terrorism from the region. "We don't want Kashmir to turn into another Afghanistan," said Thierry Mariani, one of the lawmakers who was part of the visiting delegation.