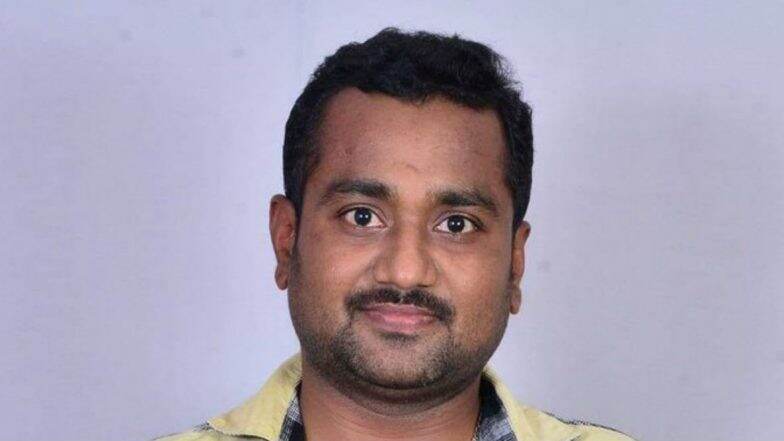 Bengaluru, October 12: Ramesh, a personal assistant of former Karnataka Deputy Chief Minister G Parameshwara, was found dead on Saturday. Ramesh, who had been Parameshwara's personal assistant for eight years, went missing on Friday. He committed suicide by hanging himself from a tree near Knana Bharati in Bengaluru.
Ramesh disappeared a day after the Income Tax department conducted raids at premises linked to Parameshwara at about 25 locations. Premises linked to former MP R L Jalappa's son J Rajendra were also searched. The I-T officials raided the residence of Parameshwara 's brother G Shivaprasad and Ramesh as well. The raids were in connection with a multi-crore tax evasion case.
"Another victim of the inhumane harassment of the tax department," Congress's Karnataka unit tweeted in Kannada. "People of the state are questioning the BJP government and the Income Tax Department," it further said while condoling Ramesh's death. The I-T department seized about Rs 5 crore cash during raids against Parameshwara and others. HD Deve Gowda, Siddaramaiah Engage in War of Words Over Collapse of JDS-Congress Government in Karnataka.
Karnataka Congress's Tweet:
ಆದಾಯ ತೆರಿಗೆ ಇಲಾಖೆಯ ಅಮಾನವೀಯ ಕಿರುಕುಳಕ್ಕೆ ಮತ್ತೊಂದು ಬಲಿ.

ರಾಜ್ಯದ ಜನ ಬಿಜೆಪಿ ಸರ್ಕಾರವನ್ನು, ಆದಾಯ ತೆರಿಗೆ ಇಲಾಖೆಯನ್ನು ಪ್ರಶ್ನಿಸುತ್ತಿದ್ದಾರೆ ಈ ಸಾವು ನ್ಯಾಯವೇ?

ರಮೇಶ್ ಅವರ ಆತ್ಮಕ್ಕೆ ಶಾಂತಿ ದೊರಕಲಿ ಅವರ ಕುಟುಂಬದವರಿಗೆ ದುಃಖವನ್ನು ಭರಿಸುವ ಶಕ್ತಿ ದೊರೆಯಲಿ.

ಅವರ ಕುಟುಂಬದವರ ದುಃಖದಲ್ಲಿ ನಾವೂ ಭಾಗಿಯಾಗಿದ್ದೇವೆ. ಓಂ ಶಾಂತಿ. pic.twitter.com/1Zo1sSzbfV

— Karnataka Congress (@INCKarnataka) October 12, 2019
While Parameshwara's family runs the Siddhartha Group of Institutions, which was established by his father H M Gangadharaiah 58 years ago, Rajendra runs the R L Jalappa Institute of Technology at Doddaballapura and Kolar. Reacting to the I-T department's action, Parameshwara said that he was unaware of any such raid.
I-T Department Raids G Parameshwara:
"I am not aware of the raid. I don't know where they are doing it. Let them search I have no issue. If there is any fault from our side, we will rectify it," the Congress leader told reporters. Parameshwara is the second Congress leader who is now under I-T lens. Senior Congress leader DK Shivakumar is already in judicial custody over money laundering charges.