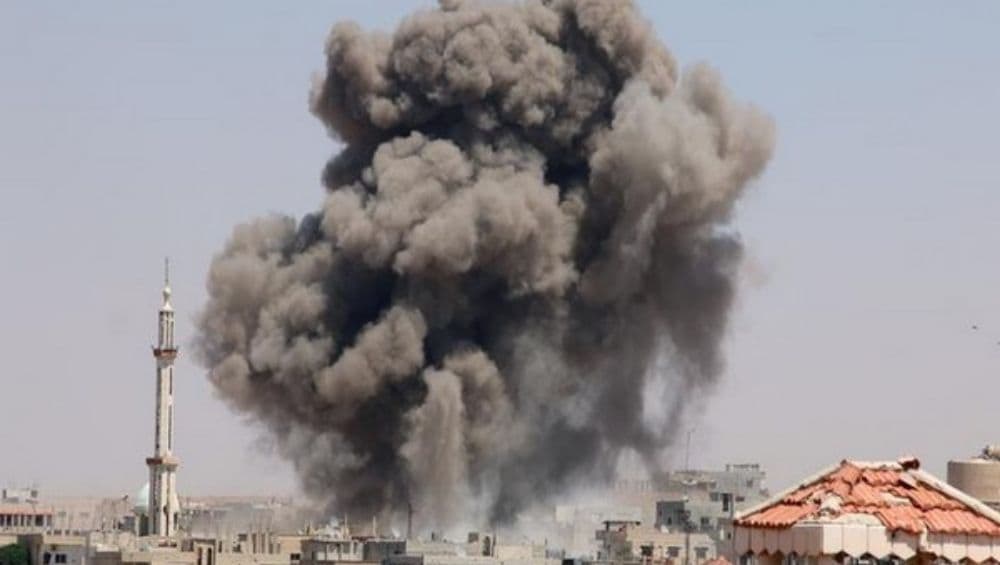 Bilaspur, January 3: A major incident of blast was heard in the ACC cement factory in Himachal Pradesh's Bilaspur on Friday. As per the initial report, the blast was reported in the factory, which is situated in Barmana near the Manali-Chandigarh Highway. Eyewitnesses state that the blast was so powerful that factory's roof was blown away and its ashes could be seen from several miles away. Probe has been initiated.
Following the reports of blast, emergency services have been pushed by the administration and rescue operation in underway. Till now no report of any casualty has come to light. A report, published by New18, confirms that the blast was reported in the Gagal cement factory when the lane of belt to carry clinker broke away. Following this, the shade fell on the cement store. Chhattisgarh: Toxic Gas Leak at Bhilai Steel Plant, Six Hospitalised.
Initial report even points out that the incident took place when that workers went to the canteen for their lunch. Since, no report of casualty has been reported as of yet, the administration is looking into the matter.
Earlier in the day, six people had to be hospitalised after inhaling toxic gas leaked in the Bhilai Steel Plant in Chhattisgarh. The affected persons were immediately taken to the main medical post at the plant. All the six affected persons are out of danger and the leak has been controlled.