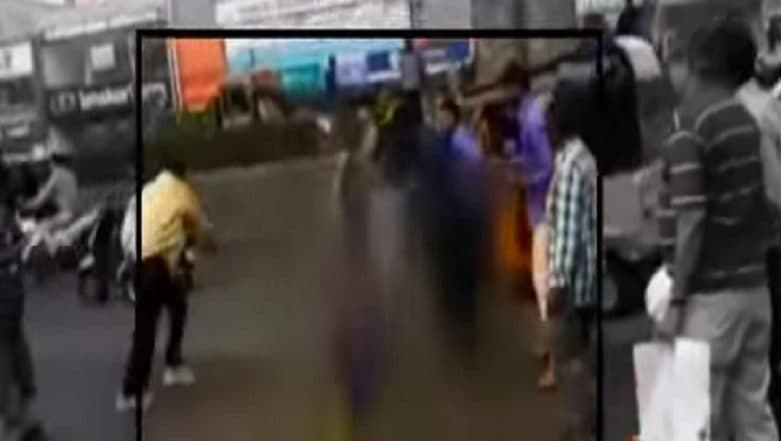 Hyderabad, Sept 26: A murder-accused in Hyderabad was lynched on a busy road in Hyderabad while the policemen present at the spot allegedly adopted inaction and the onlookers merely recorded the video of the heinous crime.
The killing was reported in Rajendra Nagar locality of the city, which witnesses havey commuter traffic during the day. The deceased, identified as Ramesh, was chased by two men, who nabbed him near the main road and hacked him to death using an axe, reports said. Boy Beaten to Death Over Suspicion of Mobile Phone Theft in Tamil Nadu.
Ramesh was returning from court when he was spotted by the murderers. Reports claim the deceased had allegedly murdered one Mahesh Goud in December last year and burnt his body near a temple.
Hyderabad lynching: Caught on Camera, Video Below:
The duo who lynched Ramesh today have been identified as Krishna Goud, Mahesh's father and Laxman Goud, his uncle. While Krishna hacked Ramesh to death, Laxman prevented the onlookers from intervening. After the murder, they raised their hands and left.
The police, however, cracked them down minutes after the crime and took the duo into custody.
Speaking to reports, an official privy to the matter claimed that the police personnel present at the spot were waiting for batons, which were to be brought at the spot by other cops.
The incident comes a week after a father attacked his daughter and son-in-law, who had recently married against his wishes. The couple survived the machete assault, but ended up sustaining deep injuries.