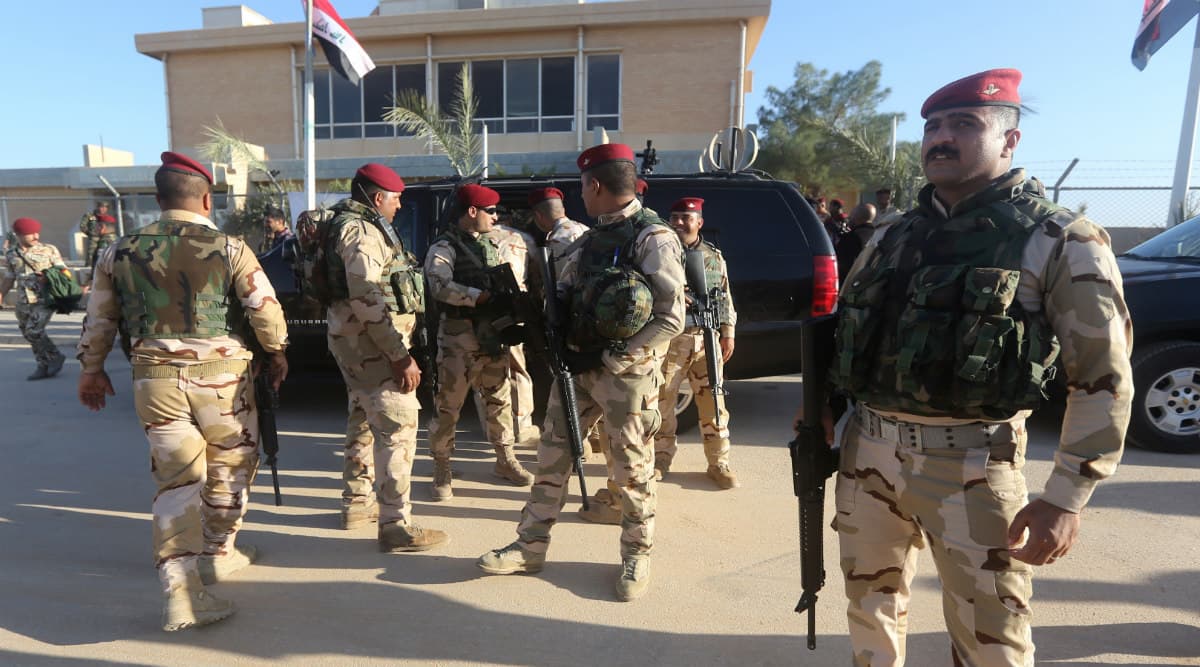 New Delhi, January 8: The Ministry of External Affairs (MEA) on Wednesday issued a warning for Indian nationals who are planning to visit Iraq. The Foreign Ministry has appealed all citizens to call off their non-essential visits to the nation in view of the escalating tensions between the United States and Iran. The government has also asked Indian carriers to avoid the airspace above the Persian Gulf.
The MEA, in its statement, said the Indian Embassy in Iraq capital Baghdad and the Consulate based in Erbil will discharge their normal functions for now. Despite the US retreating all its consular services from the conflict-ridden nation, other countries have not clamped down on the functioning of their Embassies despite the heightening tensions. Donald Trump Reacts to Iran's 'Revenge Attack' on US Military Bases in Iraq, Says 'All is Well...Casualties Being Assessed'.
"Our Embassy in Baghdad and Consulate in Erbil will continue to function normally to provide all services to Indians residing in Iraq," the Foreign Ministry said. US Aircraft Restricted from Flying Over Iraq, Iran, Persian Gulf as Tensions Escalate With Tehran.
"In view of the prevailing situation in Iraq, Indian nationals are advised to avoid all non-essential travel to Iraq until further notification. Indian nationals residing in Iraq are advised to be alert and may avoid travel within Iraq," the MEA further added. Ukrainian Plane Carrying Over 180 People Crashes Near Tehran's Imam Khomeini Airport.
Update by ANI
Directorate General of Civil Aviation: We had held meetings with the concerned Airlines and have sensitized them to remain vigilant and take all precautions https://t.co/8g91GFYBI8

— ANI (@ANI) January 8, 2020
Earlier in the day, Iran fired over dozens of missiles at US military bases, based in al-Asad and Arbil in western Iraq. Although the death toll is not out, officials have indicated that massive casualties were inflicted. The attack, said Iranian Foreign Minister Javad Zarif, was an act of "self-defence" as mandated under Article 51 of the United Nations Charter.