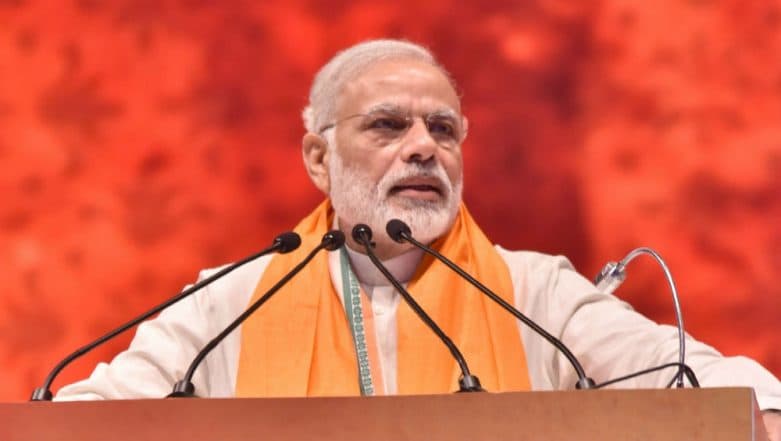 New Delhi, November 1: The Bharatiya Janata Party-led National Democratic Alliance (NDA) would retain power with 300 out of 543 seats if Lok Sabha elections were held today, said an opinion poll results by ABP News. According to the ABP News survey, the Congress-led United Progressive Alliance (UPA) may win 116 seats, whereas other parties are likely to fetch 127 seats.
In terms of vote share, the NDA is projected to secure 38 per cent votes, where the UPA may get 26 per cent. Other parties may get 36 per cent votes. However, if Samajwadi Party (SP) and Bahujan Samaj Party (BSP) contest Lok Sabha elections togather, the NDA would get 261 seats, falling short of 11 seats from majority in the lower house of parliament, predicted the ABP News opinion poll results.
If no alliance is formed between SP and BSP in Uttar Pradesh, the NDA is likely to win 70 out of 80 Lok Sabha seats in the state, the opinion poll predicted. The UPA is projected to bag just two seats. The SP and BSP are predicted to win four seats each in the Hindi heartland. Rajasthan Assembly Elections 2018 Opinion Poll Results by Times Now-CNX: Congress May Win 110-120 Seats, BJP Likely to Bag 70-80.
If SP and BSP come togather, they will fetch 44 seats, and then the NDA will be reduced to 31. The UPA will have five seats in the scenario. If Lok Sabha elections were held today in Bihar, the NDA would have got 34 out of 40 parliamentary seats. The UPA would have won just six seats. Out of 25 Lok Sabha seats in Rajasthan, the BJP is projected to win 17 while the Congress may only get 8.
In southern states of Kerala, Karnataka, Andhra Pradesh, Telangana and Tamil Nadu, regional parties are projected to win 75 seats. The UPA may excel and get 34 seats, while the NDA is predicted to win just 20. In Odisha, the BJP may win 12 seats, whereas the ruling Biju Janata Dal (BJD) is projected to fetch six seats. Congress may get only three seats, said the opinion poll.
In Maharashtra, if no alliance is formed between BJP and Shiv Sena, and Congress and NCP, the Modi-led party would win 23 out of 48 seats. The Congress is slated to win 14 seats, the Shiv Sena 5 and the NCP 6. However, if the alliances are formed, the NDA may win 28 seats while 20 may go to the UPA.