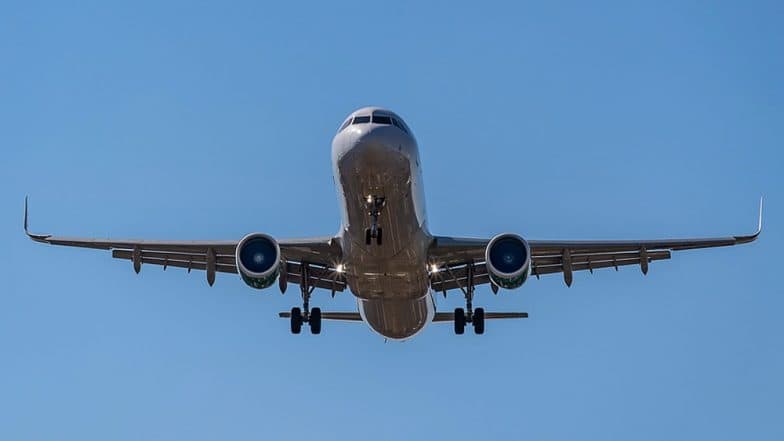 Mumbai, March 17: A major tragedy was averted after two international flights came face-to-face over Mumbai airspace, seconds away from a mid-air collision. The incident took place on Friday when an Air France Boeing 777 flying from Ho Chi Minh City to Paris as AF 253 and an Etihad Airbus 320 on its way from Abu Dhabi to Kathmandu as EY 290 were just 1000 feet away from each other in the air. Both flights were passing through this route due to closure of Pakistan airspace since February 27.
According to a report, the Etihad flight was asked to climb to 33,000 feet by the Mumbai air traffic control (ATC). During the climb, the aircraft came almost face-to-face with Air France's plane that was coming from the opposite direction. "The two aircraft were just three nautical miles away, seconds apart, from each other," sources told TOI. As the two planes came close to each other, traffic collision avoidance systems got activated, after which pilots pulled the two planes apart. Two IndiGo Planes Come Too Close, Narrow Escape For Passengers as Mid-Air Mishap Averted.
Following the incident, an air traffic controller has been grounded. The Directorate General of Civil Aviation (DGCA) confirmed the incident said a probe has been ordered. "Traffic density was very high (in Mumbai flight information region) due to Pakistan airspace closure," a senior ATC official was quoted as saying. Mishap Averted on 9/11, Air India Pilots Land Plane in US Despite Multiple Instrument Failures.
The Mumbai airport has been witnessing a spurt in traffic since Pakistan shut its airspace for air travel a day after the Indian Air Force (IAF) conducted an airstrike in Balakot in retaliation for the February 14 Pulwama attack which left 40 CRPF troops dead. Pakistan-based Jaish-e-Mohammed claimed the responsibility of the Pulwama attack.