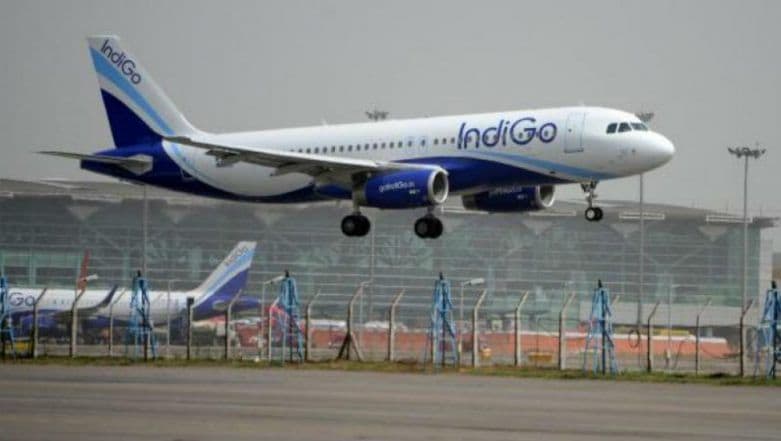 Kolkata, November 1: Several passengers had a narrow escape when two IndiGo planes came too close mid-air at the border airspace of India and Bangladesh. The mishap was averted following swift action by an official at the Air Traffic Control (ATC) tower in Kolkata, Airports Authority of India (AAI) officials said on Thursday. The incident took place around 5:10 pm on Wednesday.
A mid-air collision was about to happen when the Bangladesh ATC directed a Kolkata-bound IndiGo flight to descend to 35,000 ft. The pilots followed the order, and the aircraft was at 36,000 ft in Bangladesh airspace. At the same time, a Guwahati-bound IndiGo plane was at 35,000 ft in Indian sky. Fortunately, an official at ATC tower in Kolkata noticed this. IndiGo Diwali Sale 2018: Get Cheap Airline Tickets, Starting Rs 899.
The official immediately ordered the Guwahati-bound flight to make a right turn and move away from the path of the descending aircraft, averting a disaster. "Both the aircraft, belonging to low-cost carrier IndiGo, had come on the same level on Wednesday evening and posed a threat to both the aeroplanes," a senior AAI official at the Kolkata airport told PTI over the phone.
The official said an investigation would be conducted. He added that it was not clear whether the Airborne Collision Avoidance System (ACAS) or the Traffic Alert and Collision Avoidance System (TCAS), which are generally fitted in aircraft, had alerted the pilots. Want to Book Cheaper Flight Tickets? Follow These Simple Tricks for Budget-Friendly Travel.
The standard separation gap between two aircraft, both vertical difference and lateral difference, must be a minimum of 1000 ft. Speaking to the news agency, an IndiGo spokesperson said they had no such information.