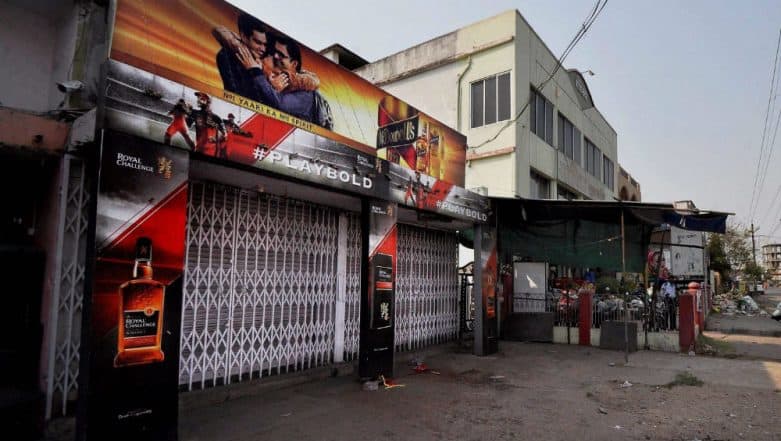 Aizawl, May 29: After a gap of four years, Mizoram became a dry state again on Tuesday after the new law, banning the sale and consumption of alcohol in the northeastern state, came into effect. Prohibition of alcohol was again imposed in the north-eastern state after four years as the state government notified the prohibition act on Tuesday. The prohibition law could not be notified earlier as the Election Commission of India (ECI) had prohibited notification and enforcement of the dry law till the end of election process on May 27 as the model code of conduct was in place. Alcohol Ban in Mizoram to Save Future Generations, Says State Excise and Narcotics Minister K Beichhua. 
Mizoram was a dry state for nearly 18 years, until the Congress government lifted the ban on the sale and consumption of alcohol in January 2015.According to reports, the retail wine shops and bonded warehouses across the state were already shut due to unavailability of liquor stocks. Also, spirits bar inside the Hotel Ritz in the heart of Aizawl was finally closed on Monday night. Goa Drinking Ban: '7-Day Jail Without Bail' to Curb Drunken Driving Likely to Be Imposed in India's Favorite Beach Destination.
The Mizoram Liquor Prohibition Bill, 2019 was passed by the state Assembly on March 20 this year and Governor Prof Jagdish Mukhi has given his assent to the bill. The ruling Mizo National Front (MNF) government, which came to power in 2018 with prohibition as one of its main promises, passed the Mizoram Liquor (Prohibition) Bill 2019 in the state assembly on March 20. But as the model code of conduct in place for the Lok Sabha polls and legal issues, the new law which replaced the 4-year-old Mizoram Liquor (Prohibition and Control) Act, (MLPC) couldn't be implemented immediately.
Liquor Prohibition Law in Mizoram
Though partial prohibition was in place in Mizoram, the state government allowed opening of wine shops in 1984 under the provisions of the Mizoram Excise Act, 1973. However, the wine shops and bars were closed from 1987 and partial prohibition continued. The Mizoram Liquor Total Prohibition Act, 1995 was legislated and enforced from February 20, 1997 till January 15, 2015, the day, the new law - Mizoram Liquor (Prohibition and Control Act, 2014) was notified. With the new Mizo National Front (MNF) government coming to power after the election to the state Assembly held on 28 November 2018, the government changed its policy and moved towards imposition of dry law again.
Mizoram Excise and Narcotics Minister K Beichhua was quoted in reports saying that the state government would lose revenue to the tune of Rs. 60 to Rs. 70 crore annually following the decision. Beichhua said the state government had taken the step to save future generations from the menace of alcohol and drugs, and establish a clean Mizo society.