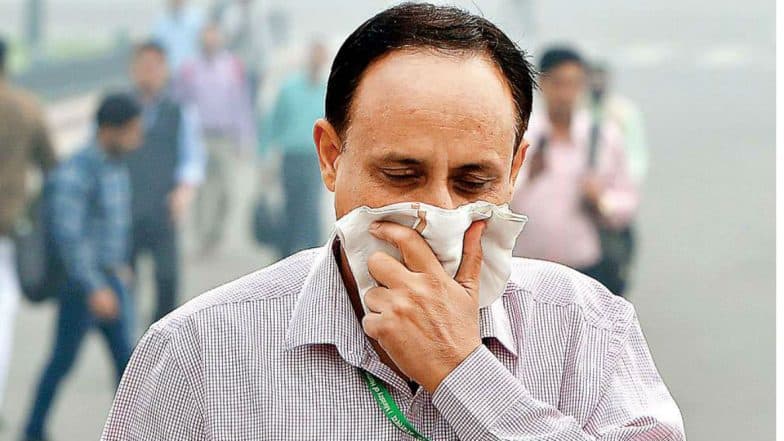 Mumbai, September 20: Mumbai residents living in Chembur and nearby areas once again complained of gas leak smell on Friday evening, a day after the odour caused panic in parts of the city. The residents took to Twitter to complain about the gas leak smell. Several users also questioned the authorities as to why was their complain being ignored. Twitter accounts tagged the Brihanmumbai Municipal Corporation (BMC) and Mumbai Police in their complaint on Twitter. Mumbai: 'Gas Leak' Causes Panic Across City, BMC Confirms RCF's Chembur Plant Leak Contained.
On its part, the Rashtriya Chemicals & Fertilizers Limited said in its tweet that, "Strong rumour has been doing rounds about gas leak in Powai, Chembur, Chakala, and Goregaon. Some people have alleged that gas leak happened in Trombay unit of RCF. However, there is no incident of gas leakage in any of the RCF plants."
However, citizens of Mumbai complained about the gas leak. Many are sharing their experience on the social media website.
Read the Tweets and Complaints in the Tweet Below
Yes, the #gasleak smell is again here in Chembur. What are government and @mybmc waiting for? No action is taken or No alert been raised even after 24hrs! This can be really dangerous and officials are sleeping. @aajtak @ndtv @ABPNews please escalate this matter.

— Dushyant Khatri (@Dushhyant) September 20, 2019
Smell Near Powai Reported
If someone can smell a gas over the smell of that horrid "lake" in Powai - the #gasleak is bad https://t.co/W49t1Cx7Wk

— www.TheLearningPoint.net 😇🎃😺🧐🥶 (@learning_pt) September 20, 2019
Citizens Ask Questions About the Leak
So authorities never found any #GasLeak. We don't know why so many people got the foul smell and what it was. Shockingly slow and clueless response from the authorities initially. What if there was a genuine emergency? Is #Mumbai disaster ready? I ask tonight at 10pm.

— Tanvi Shukla (@tanvishukla) September 20, 2019
The Smell Continues to Raise Fear
#gasleak The smell is still there in Powai. @MumbaiPolice please look into this

— Ayan Paul (@ayanpaulrkz) September 20, 2019
Panic gripped people and the Mahanagar Gas Limited (MGL) and Brihanmumbai Municipal Corporation (BMC) received several complaints of a gas odour believed to be due to leakage from various parts of Mumbai on Thursday night. A total of 29 complaints were received by the 1916 control room regarding an unknown odour.
Reportedly, the odour started emerging after 10 pm from places like Chembur, Mankhurd, Govandi, Chandivali, Powai, Ghatkopar and Andheri. The natural gas distribution company MGL said that emergency teams were spread out to sites from where complaints were received.
BMC confirmed that there was a leak in Rashtriya Chemical Fertiliser's Chembur (RFC) plant but said that the gas leak has been contained. In a tweet, BMC said, "We have received complaints from citizens about an odour of some unknown gas in eastern and western suburbs. MCGM has mobilized all concerned agencies. 9 fire engines have been mobilized at various places to find out the source of leakage. For any queries, please call 1916 #MCGMUpdates."