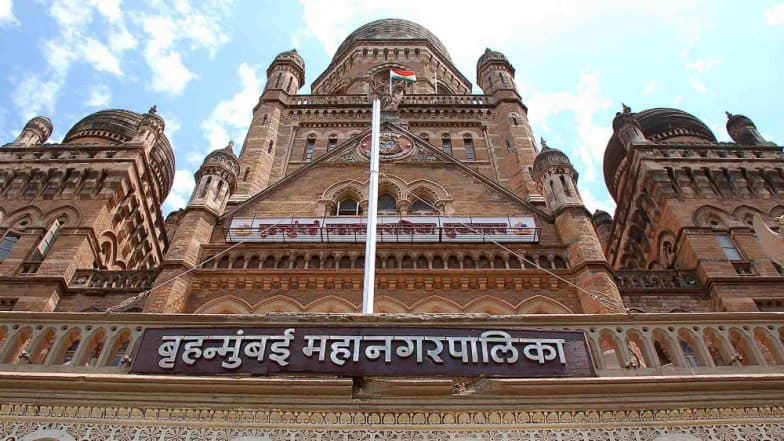 Mumbai, September 20: On late Thursday night, Mahanagar Gas Limited (MGL) and Brihanmumbai Municipal Corporation (BMC) received several complaints of a gas odour believed to be due to leakage from various parts of Mumbai. It created panic on social media with people complaining of gas leak from the eastern suburbs of Mumbai. BMC Launches New App 'MyBMC Pothole FixIt' to Report and Get Potholes Fixed Anywhere in Mumbai
BMC confirmed that there was a leak in Rashtriya Chemical Fertiliser's Chembur (RFC) plant but said that the gas leak has been contained. In a tweet, BMC said, "We have received complaints from citizens about an odour of some unknown gas in eastern and western suburbs. MCGM has mobilized all concerned agencies. 9 fire engines have been mobilized at various places to find out the source of leakage. For any queries, please call 1916 #MCGMUpdates."
Check BMC's tweet:
In order to trace the origin of the #gasleak we have deployed 9 fire engines at Deonar, Mankhurd, Chembur, Vikhroli, Dindoshi, Vile Parle, Kanivali, Dahisar and Mankhurd

— माझी Mumbai, आपली BMC (@mybmc) September 19, 2019
Another tweet by BMC:
A total of 29 complaints were received by the #1916 control room regarding an unknown smell, which has considerably reduced now. Apart from the 9 fire engines, 4 emergency vans of MGL have been mobilised. If you still notice the odour please dial 1916 #gasleak #MCGMUpdates

— माझी Mumbai, आपली BMC (@mybmc) September 19, 2019
Mahanagar Gas Limited said in a statement: "As of now we know that it is not related to MGL gas pipelines. Our emergency team is further checking and we will update you shortly." According to an ANI report, locals were unhappy with the way MGL was dealing with the emergency situation.
Speaking to ANI, a Mumbaikar said, "When I came out of his house I realised that severe odour like the gas leak is getting spread in the area. When I tried to contact MGL, the company's landline numbers were not reachable. It was shocking for us that how this firm deals with its customers at a time of emergency. It is becoming harder for us to breathe."
Users complained about the leak on social media: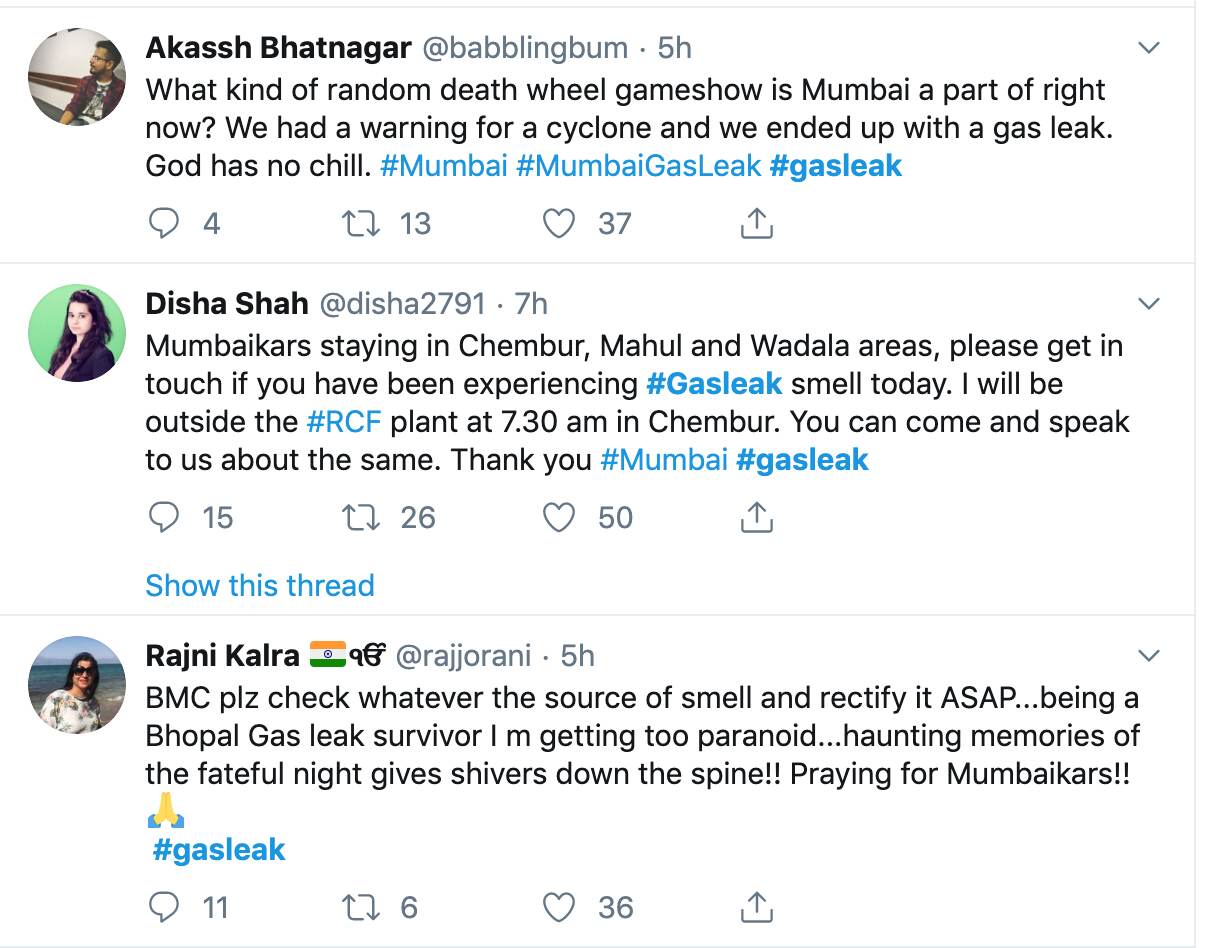 On Thursday night, citizens complained of a pungent smell and the odour, which started emerging after 10 pm, was reported from places like Chembur, Mankhurd, Govandi, Chandivali, Powai, Ghatkopar and Andheri.