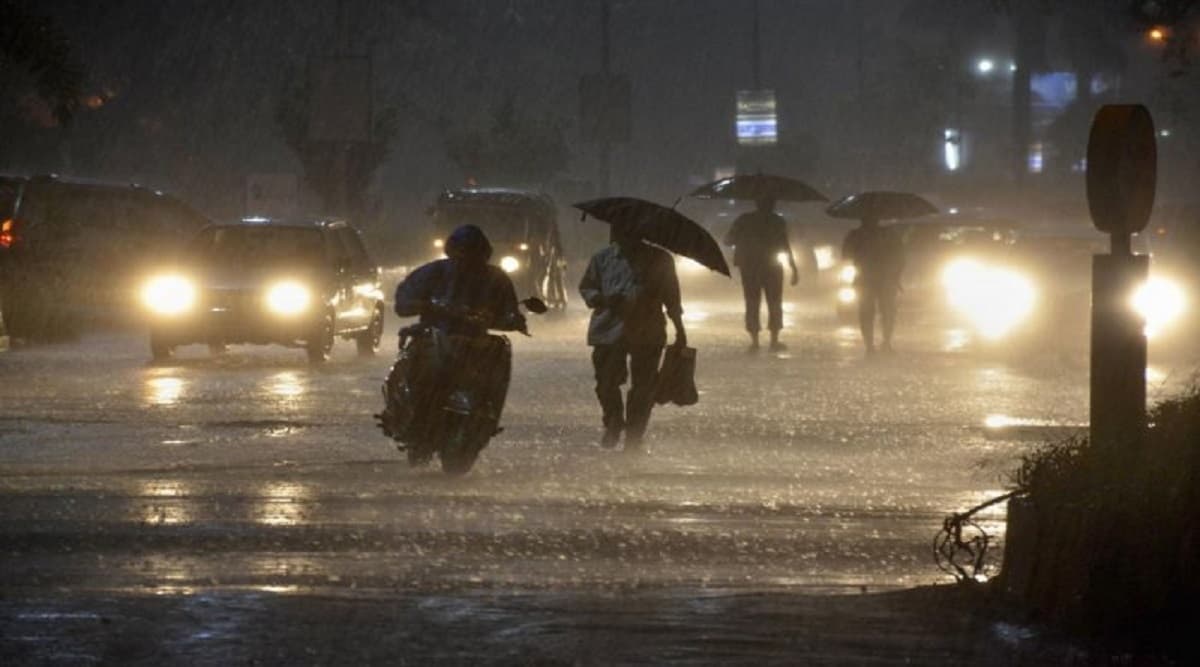 Mumbai, October 24: It seems rains are in no mood to leave the city this year. Much to the disappointment of the Mumbaikars, it may be a wet Diwali for people in the city as weather department IMD has issued a yellow alert on Wednesday. According to a Times of India report, yellow alert forecasting heavy rains have been predicted in isolated places on October 26 and 27. The city has been receiving rains since last week though the official withdrawal of the monsoons has been declared.
The weather department has predicted rains over the weekend because of a formation of a cyclonic storm in the Arabian Sea and a low pressure in the Bay of Bengal. Chances of forming into a depression in the next 24 hours are very likely. In places like Ratnagiri, a red alert has been issued forecasting very heavy rainfall. Mumbai Air Pollution: As Monsoon 2019 Leaves City, AQI in 'Moderate' Category Recorded.
Last week a report said that with the withdrawal of monsoons from Mumbai, the air quality in the city has started deteriorating. A gradual increase in pollution level has been recorded as the rains left. For the first time in four months, an AQI of 111 was recorded which is in the moderate category. During the monsoon period this year, AQI was below 55, as rains washed away the air pollutants. In September, AQI was recorded at 43. With the surprise return of the rains, the pollution level in the city may also have improved.