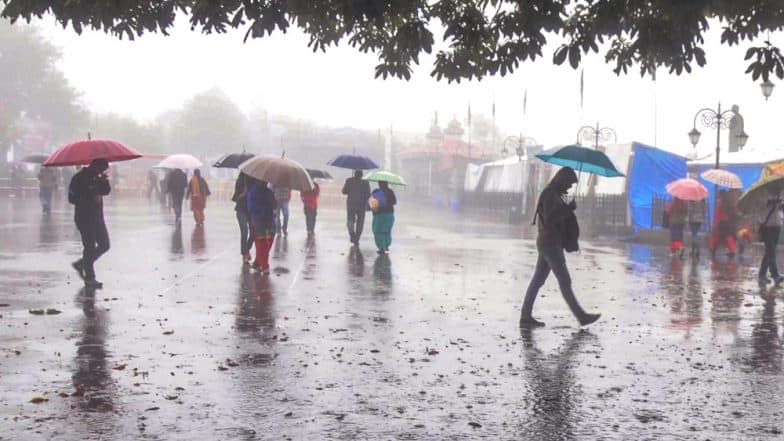 Mumbai, September 20: The red alert which was issued by the India Meteorological Department (IMD) for Mumbai earlier this week turned flat as  the city hardly witnessed heavy showers during the said time. On Thursday, the weather agency had alerted Mumbaikars and said heavy rains were likely in the metropolis over the next 3-4 days. In its weather bulletin, the IMD had predicted very heavy rainfall in Mumbai and adjoining areas from September 19 to September 21. Mumbaikars geared up to tackle the 'red alert' issued by the IMD predicting heavy rainfall, but the warning turned out to be a miss as the city hardly received rains.
Despite the red alert for Thursday, the city remained dry at most places. For Friday, the IMD changed the alert to orange with forecast of heavy to very heavy rain, very likely to take place at isolated areas in Mumbai, Thane and Palghar. While parts of Mumbai witnessed a downpour on Friday, it remained almost dry on Thursday.
On Thursday, all schools and junior colleges in Mumbai and adjoining areas were shut after the IMD forecast of extremely heavy rainfall for the next two days. The weather office on Thursday also issued a red alert indicating heavy downpour in the city and its neighbour Raigad, Thane and Palghar. Maharashtra Minister of School Education Ashish Shelar announced the news of education institutions being shut due to prediction of heavy rainfall by the IMD. Shelar tweeted saying, "In view of heavy rainfall forecast, a holiday is declared for all schools and junior colleges in Mumbai, Thane and Konkan region".
Reports inform that the metropolis has received nearly 960 mm of rain so far this month. This is the new record, breaking a 65-year record for the most rainfall in September. The previous record of 920 mm was set in 1954.  According to a report by ANI, weather experts are of the opinion that the current weather conditions in the city is due to a Cyclonic Circulation over Madhya Maharashtra which is 5 km to 9 km above sea level. This circulation will move towards Konkan Coast and an influx of humid winds from the Arabian sea will further strengthen this Cyclonic Circulation.